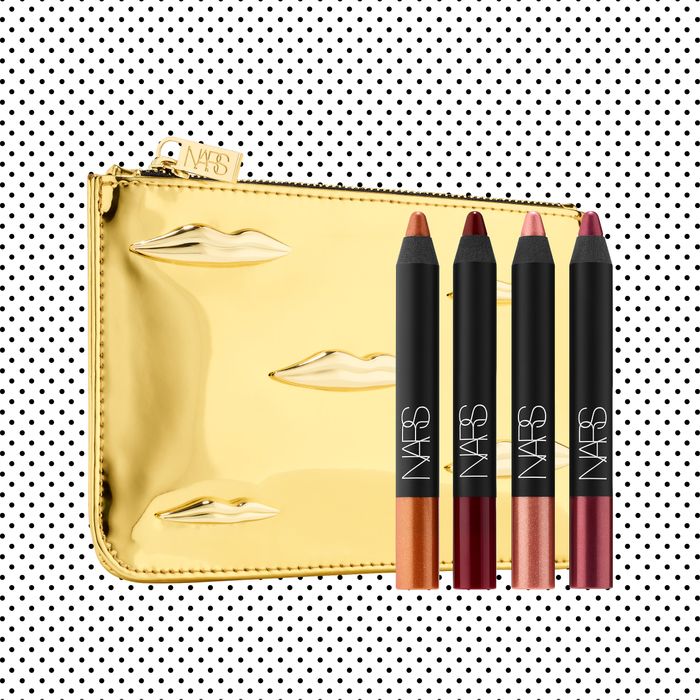 The Cut's Advent Calendar Gift Guide: Counting down to Christmas with one guaranteed-to-please gift idea under $100 every day.
Ever since he launched his line with 12 lipsticks in 1994, Francois Nars has had a knack for choosing shades women actually want to wear — whether they be daring, audacious, or natural. His original colors are still in the line (in fact, they're still best-sellers), proving he knows how to pick a classic.
This limited-edition set extends his talent with four new shades of the brand's easy-to-use Velvet Matte Lip Pencils. The colors are loosely inspired by photographer Man Ray's milieu of Paris in the 1920s. Spell Bound (a shimmery pink) and Wild Ways (a shimmery brown) are both sheer, while Toundra is an old-school brown that feels almost '90s and Endangered is a matte cranberry red. The pencil format makes them simple to draw on (or overdraw, if that's your thing). They're also super-pigmented, without feeling heavy or slippery on the lips.
Buy this for the art history major in your life, and she'll surely appreciate the Man Ray–inspired gold lip–embossed pouch. It doesn't hurt that it's a great deal — each pencil normally retails for $27 on its own, so you're getting the full set for over 50 percent off.
If you buy something through our links, New York may earn an affiliate commission.