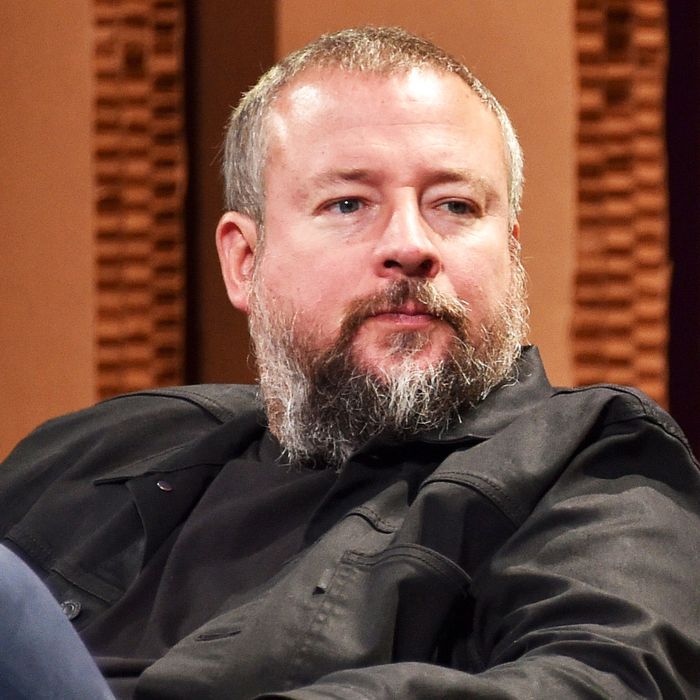 Vice founder and CEO Shane Smith.
Photo: Mike Windle/Getty Images for Vanity Fair
The investigation is no longer looming: The New York Times has published its anticipated report into Vice's sexual-harassment problem, which details a media company that fosters a workplace culture that's blatantly degrading to women. After speaking to over 100 current and former employees, and examining over 100 pages of legal documents, texts, emails, and various other filings, the Times found four sexual-harassment settlements and over 20 other women at Vice who said they've either experienced or witnessed sexual misconduct.
This isn't the first time Vice, the $6 billion global media company that prides itself on its edginess, has been subject to such an investigation. Last month, the Daily Beast reported that the media company's culture is "toxic" to women, and touched on the company's notorious "Non-Traditional Workplace Agreement," which essentially tells employees to not be offended by anything. (The company has recently stopped requiring employees to sign the form.) After that report, Vice fired three employees who were accused of sexual harassment.
"There is a toxic environment where men can say the most disgusting things, joke about sex openly, and overall a toxic environment where women are treated far inferior than men," Sandra Miller, who worked as head of branded production at Vice from 2014 to 2016, told the Times.
Along with various accounts of sexual misconduct, the Times found that Vice has reached four sexual-harassment settlements: In 2003, freelance writer Jessica Hopper reached a $25,000 settlement with Vice after the magazine published she had agreed to have sex with a rapper she was interviewing, which she did not; a former anonymous employee was paid $135,000 when she claimed she was fired after rejecting sexual propositions from Vice's president, Andrew Creighton; former employee Martina Veltroni received an undisclosed amount after she claimed Jason Mojica, the former head of Vice News, retaliated against her after they had a sexual relationship; journalist Joanna Fuertes-Knight received a $24,000 settlement after reporting that Rhys James, a Vice producer who has been placed on leave, asked about the color of her nipples and if she slept with black men.
"In some cases, it's clear that the company and our managers made mistakes," a Vice spokesperson said of the settlements. "In others, we disagree with the way in which the underlying facts have been characterized."
Co-founders Shane Smith and Suroosh Alvi responded to the Times report and expressed their regret for their "role in perpetuating sexism in the media industry and society in general."
"It happened on our watch and ultimately we let far too many people down," they said. "We are truly sorry for this."
In the past few months, Vice has formed a Diversity and Inclusion Advisory Board; has forbidden romantic relationships between supervisors and their employees; updated its policies surrounding sexual harassment; clarified the procedure for reporting inappropriate behavior; and created an employee hotline.
Alvi and Smith also sent out a statement to employees, which is excerpted here:
Listening to our employees over the past year, the truth is inescapable: from the top down, we have failed as a company to create a safe and inclusive workplace where everyone, especially women, can feel respected and thrive. Cultural elements from our past, dysfunction and mismanagement were allowed to flourish unchecked. That includes a detrimental "boy's club" culture that fostered inappropriate behavior that permeated throughout the company. It happened on our watch, and ultimately we let far too many people down. We are truly sorry for this.




As you know, we have already taken action regarding multiple instances of unacceptable behavior, resulting in the termination of three employees. We will continue to investigate all allegations that are brought to our attention.
But employees aren't optimistic. At Vice's most recent "State of the Union" session, employees were reportedly frustrated that there was not a single mention of sexual harassment, and when the Times asked if Vice would "release current and former employees who had experienced or witnessed sexual harassment from their confidentiality agreements," Vice simply said it was "considering the issue."
Read the full story here.
This post has been corrected to say that Martina Veltroni claimed Jason Mojica, the former head of Vice News, retaliated against her after they had a sexual relationship. The Cut regrets the error.