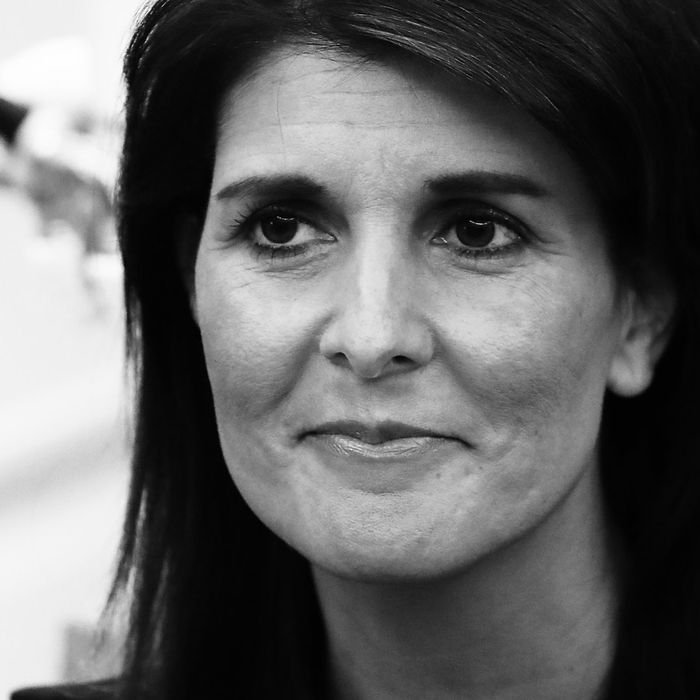 Nikki Haley.
Photo: Mark Wilson/Getty Images
Appearing on Face the Nation on CBS, U.S. ambassador to the United Nations Nikki Haley said that all people deserve to have their stories of sexual misconduct heard — even when the alleged perpetrator is Donald Trump.
"Women who accuse anyone [of sexual misconduct] should be heard. They should be heard and they should be dealt with," she told host John Dickerson. "And I think we heard from them prior to the election. And I think any woman who has felt violated or felt mistreated in any way, they have every right to speak up."
While Haley typically comes to Trump's defense, most recently about his decision to officially recognize Jerusalem as Israel's capital, she said this morning that she does not consider the allegations against the president to be a "settled issue." Trump has been accused by countless women of everything from making inappropriate comments to rape, and just the other day, a former Fox News host revealed that Trump had kissed her on the lips after a professional lunch meeting.
"I know that he was elected," Haley said. "But, you know, women should always feel comfortable coming forward. And we should all be willing to listen to them."