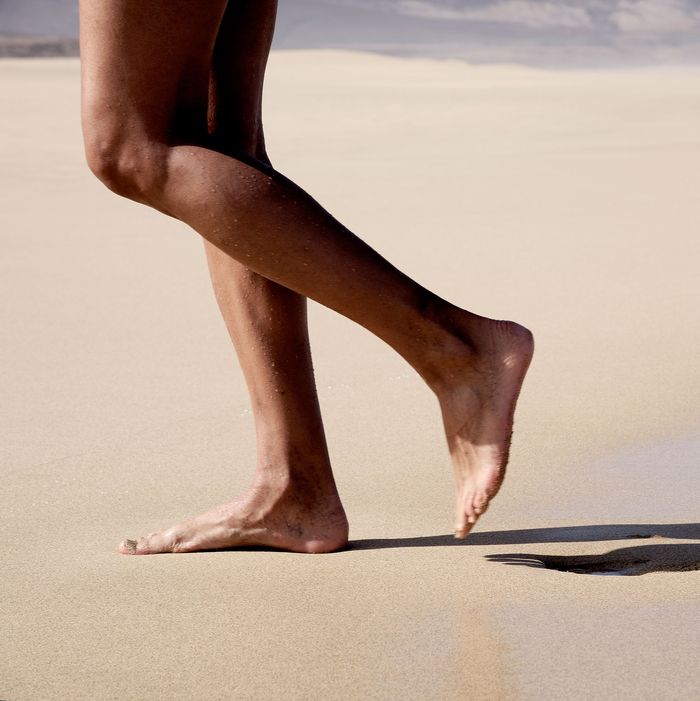 Nudist dating fraud story has everything.
Photo: nito100/Getty Images/iStockphoto
If you're looking for a story that includes crime, nudists, cows, and most importantly, the search for everlasting love, then you've come to the right place — because this tale from the U.K. truly has everything.
Ian Chatting-Tonks, a widower from Norfolk, U.K., was looking for love on a nudist dating website in 2013 when he met 45-year-old Moira Etchells, the BBC reports. She told him that she was starting a business to artificially inseminate cows (???). Chatting-Tonks then paid to fly her to Spain (where he was living), and she persuaded him to invest in her business and told him she'd visit him once a month.
Chatting-Tonks ended up sending her £50,000 (approximately $66,000) — but became suspicious when Etchells started taking longer than usual to respond to his emails. And when he tried to visit her in Wales, she told him that she had moved to Ireland (classic line).
It turns out Etchells wasn't actually starting a cow insemination business, and instead used the money to buy a new Land Rover. Etchells, whose attorneys argued her underlying bipolar effective disorder led her to make "fanciful claims," admitted to the fraud and got an 18-month suspended sentence from Swansea Crown Court. "I have found this case truly bizarre," Judge Geraint Walters said.
Ah, nudist love.