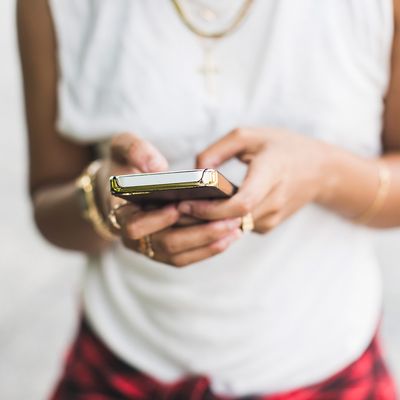 OkCupid is getting rid of usernames.
Photo: Chad SpringerWhite Door Photo/Cultura Exclusive/Getty Images
While Tinder, Bumble, and other dating apps generally require users to use their real names (at least, their first names), OkCupid has long allowed online daters to mask their identities with usernames like DaddyzPrincess29 or unicorn__jizz. But now, the dating site has decided to forgo those bad usernames of yore — and users will have to flirt with their true personas.
OkCupid announced the change through an open letter on its blog, addressed to bad usernames that sound eerily similar to our previous and embarrassing AIM screen names. The post reads:
We understand that, for some, usernames are a great way to show off who you are. But for most, they are a pain to come up with and a pain to remember (or, in cases like unicorn__jizz, difficult to forget). And we hope that you can instead use your profile to give people an insight into your interests, rather than a made-up monicker.
The dating site goes on to explain that usernames will be removed before the new year. The change will start with a test group before it's rolled out to all users. But as Motherboard points out, some users are worried that requiring their real names could make people easy targets for harassment and violate their privacy.