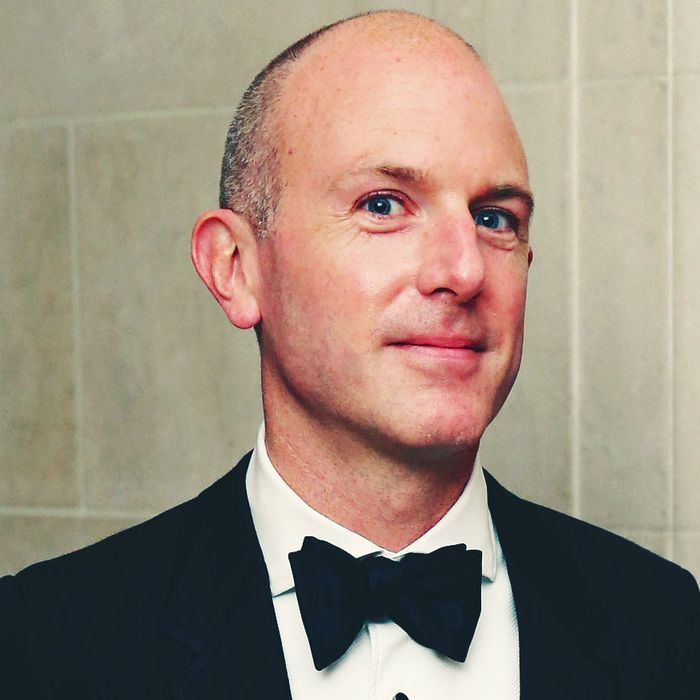 Lorin Stein.
Photo: Neilson Barnard/Getty Images
The Paris Review editor Lorin Stein resigned on Wednesday, as it was revealed the literary publication was conducting an internal investigation into his alleged inappropriate behavior toward female employees and writers, the New York Times reports. A spokesperson for book publisher Farrar Straus & Giroux told Publisher's Marketplace that it had also accepted Stein's resignation on Wednesday afternoon.
The Times notes that The Paris Review's board began an investigation into the conduct of Stein — who had edited the publication since 2010 — in October after he informed them that his name had appeared on a list (entitled "SHITTY MEDIA MEN") circulating online with anonymous allegations of harassment and misconduct by men in media. Both a subcommittee and lawyers for The Paris Review spoke with current and former female employees, and received complaints from at least two female writers about Stein.
The board had been planning to meet on Thursday and had not yet decided what action to take on the matter. Early on Wednesday, Stein sent an email to the board suggesting he wouldn't make the same mistakes again. Per the Times:
He acknowledged dating and expressing interest in women with whom he professional connections, including interns and writers for the magazine, conduct that he acknowledged was "an abuse of my position." He told the board that he had occasionally engaged in sexual behavior in the office after hours, but said that in all instances, the sexual contact was consensual and had happened when he was single. Mr. Stein was married in 2015.
He later apologized for his behavior in a Wednesday afternoon letter of resignation to board. "At times in the past, I blurred the personal and the professional in ways that were, I now recognize, disrespectful of my colleagues and our contributors, and that made them feel uncomfortable or demeaned," Stein wrote. "I am very sorry for any hurt I caused them."
Stein's resignation serves a testament to the power of naming and shaming the so-called Harvey Weinsteins of the workplace — whether it's through public forums, word of mouth, or even sly kickers in longer reports.