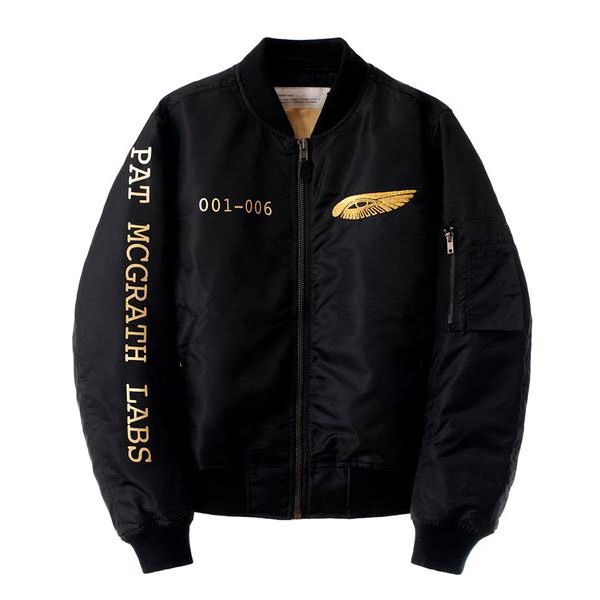 Pat McGrath doesn't just want to make your lips sparkle; this month she's coming for your shirt. The maestro of high-fashion makeup is selling her first clothing collection starting tomorrow and running through December 13. Available at Dover Street Market and on patmcgrath.com, Apparel 001 consists of eight articles of clothing, including four long-sleeve shirts, a sweatshirt, hoodie, T-shirt, and bomber-style jacket.
The merchandise captures what McGrath does best: display elegant, unexpected upgrades to everyday items. Each item is embossed with McGrath's signature "Egyptian eye" and the makeup artist's frequent warning: "use without caution."
Alongside the apparel launch, McGrath is re-launching her massively popular glitter lipstick line, Lust 004; her cosmic eye shadow collection, Metalmorphosis; and Dark Star 006, reports Vogue.com. And as with McGrath's "Lab" lines, you'll need to dig rather deep to purchase her apparel. Prices range from $60 for a T-shirt to $400 for a jacket.