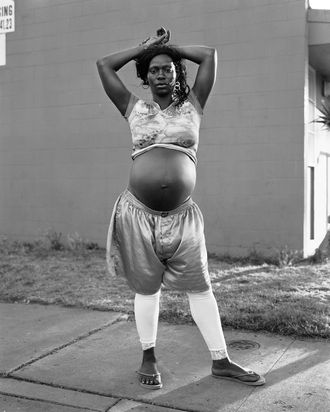 Off the 105 Freeway in Los Angeles stands the Watts public housing project, where photographer Dana Lixenberg began an award-winning portfolio in 1993. The Rodney King Riots had just left the city ablaze. Lixenberg rented a bulky camera and hung around. "The media focused on the Bloods and Crips [gangs], and would come in a van, shoot an item, and leave," she told The Guardian. "I felt photography was a way to step into the real scenario. I worked with a large-format camera on a tripod, slowing down the process, and focused on details and body language."
She spent the next 22 years creating portraits of the community: images of children getting their hair done and scenes from baby showers and memorials on the communal lawn. Each time she returned, some of her subjects had children of their own, gone to jail, went missing, or died. "The series had become a documentation of personal histories and familial connections over time," she writes in her book.
The series, titled Imperial Courts, recently won the Deutsche Börse Photography Foundation prize, one of international photography's highest honors. A photography show at the Aperture Foundation in Chelsea opened last month (the first time the prize has been exhibited in the U.S.), featuring Lixenberg's work alongside the prize's shortlisted artists: Sophie Calle, Awoiska van der Molen, and the duo Taiyo Onorato and Nico Krebs. Next week at Aperture on December 12, Lixenberg will discuss the photos with photographer Stanley Wolukau-Wanambwa. Click ahead for a preview.
"Imperial Courts" is on view at the Aperture Gallery until January 11, 2018.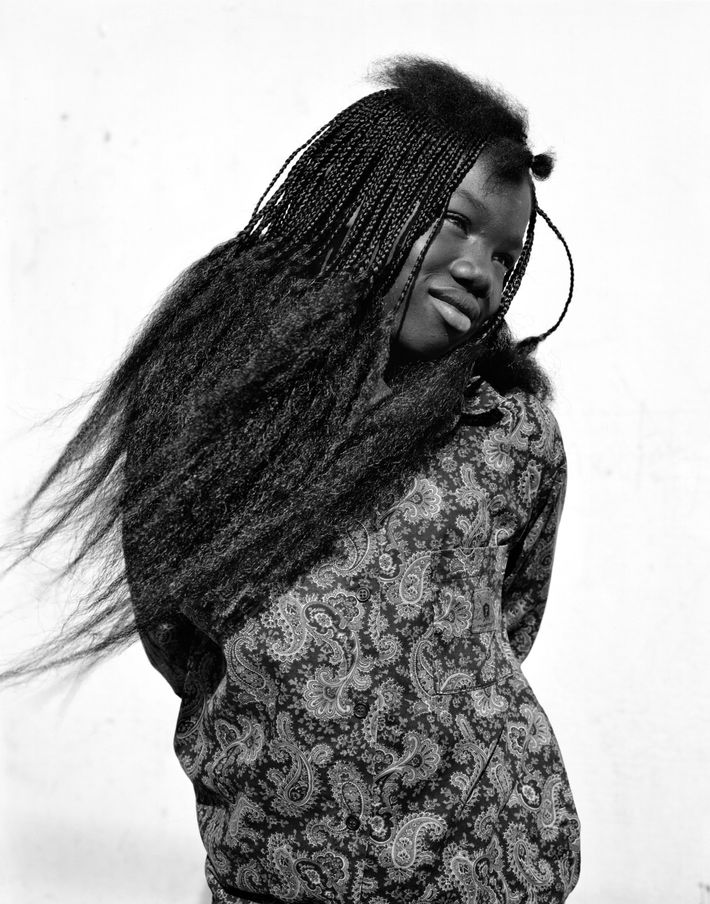 Wilteysha, 1993
From the Series Imperial Courts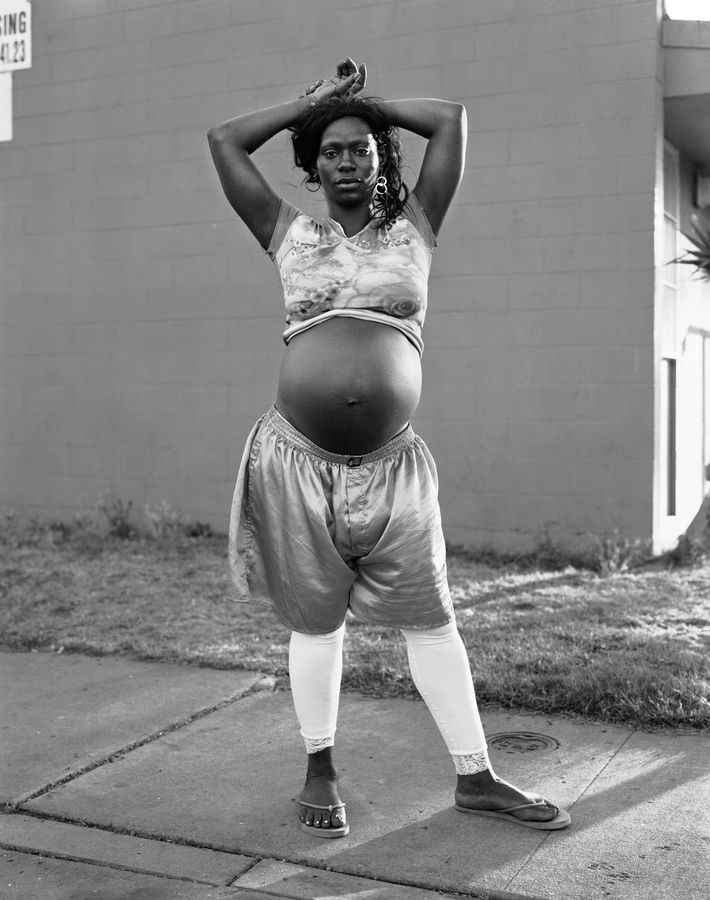 J 50, 2008
From the Series Imperial Courts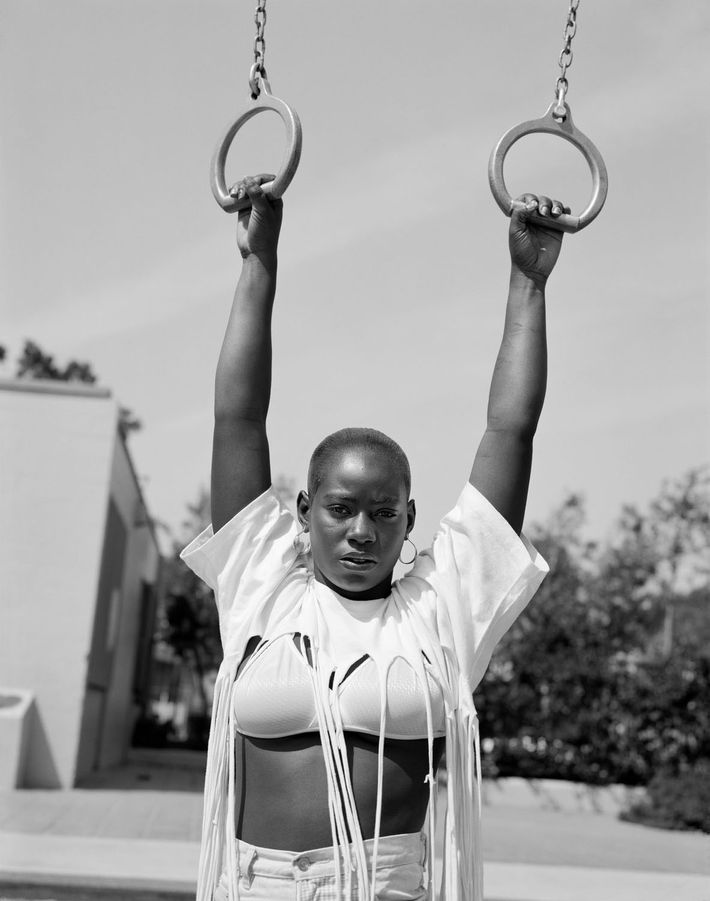 J 50, 1993
From the Series Imperial Courts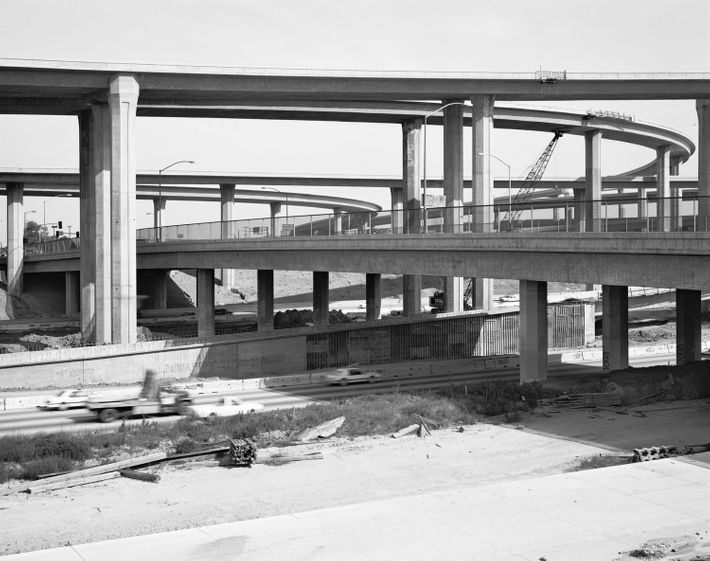 Freeway, 1993
From the Series Imperial Courts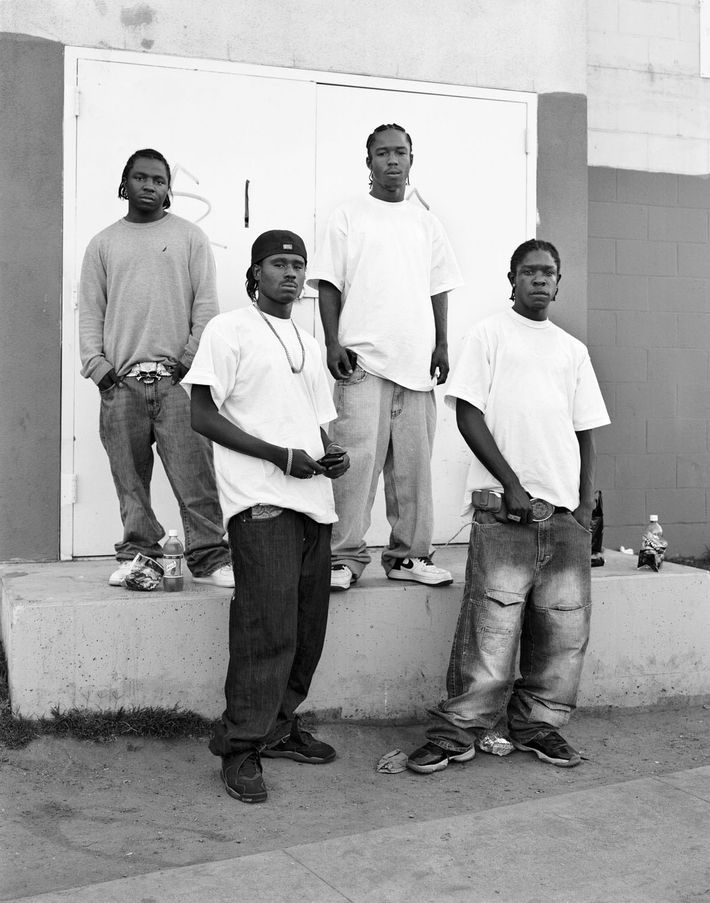 Fresh, Real, Flave and 4Doe (Real Fresh Crew), 2008
From the Series Imperial Courts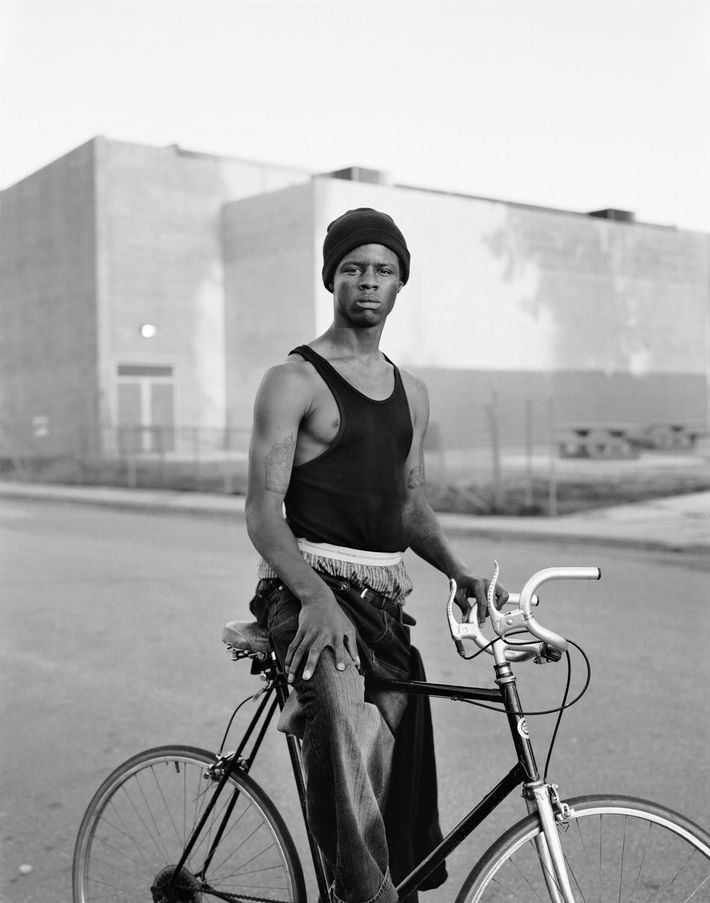 Trouble, 2009
From the Series Imperial Courts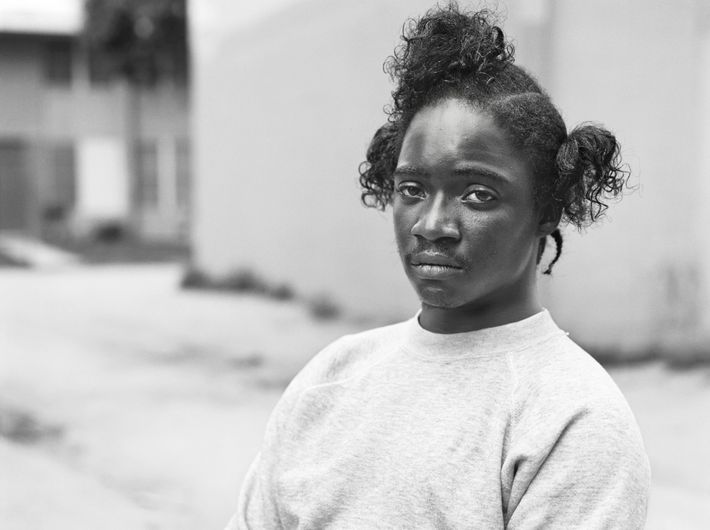 Toussaint, 1993
From the Series Imperial Courts