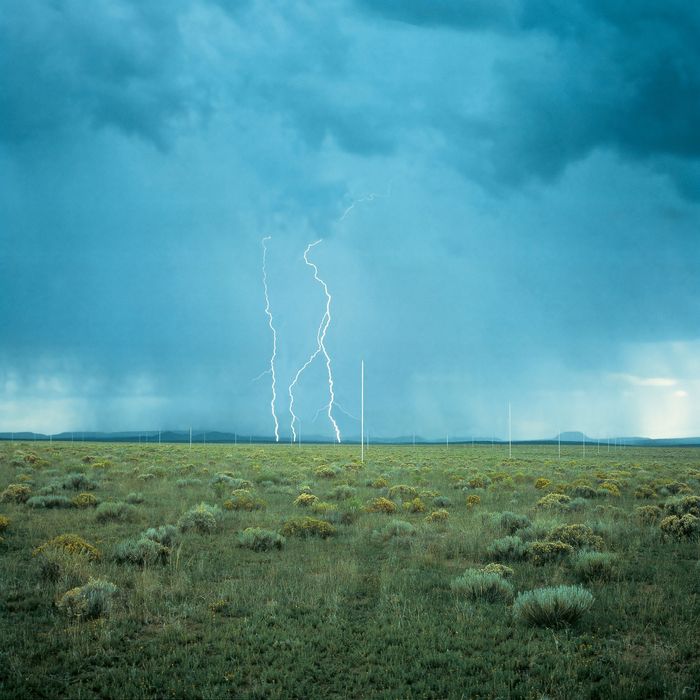 Photo: © The Estate of Walter De Maria. Photo: John Cliett; July 1979. Courtesy Dia Art Foundation; New York.
Some people are obsessed with lightning. (See: Reese Witherspoon's ex in Sweet Home Alabama.) A beautiful new photography book features one artist who was really, really fascinated by it: the late Walter De Maria, who transformed a mile-long patch of desert into a lightning field. He said people had to spend a full 24 hours viewing it to get the full effect.
This week the Dia Art Foundation released the book Walter De Maria: The Lightning Field, an ideal coffee-table book to gift art or nature lovers. Forty years ago, the artist installed 400 stainless steel poles, each about 20 feet high, on a desert plateau in western New Mexico. He named it The Lightning Field, and the high-concept artwork still stands.
Dia Art Foundation director Jessica Morgan said De Maria's work "incorporates both the sculpture and the landscape, and it is as much the journey and the crafted experience as it is an encounter with the poles." A day spent within the field takes visitors through dramatic moon rises and sunsets, and afternoon light makes most of the poles virtually invisible — if there's enough electricity in the air, a "St. Elmo's Fire" can be seen on the tips of the poles. Thankfully, it's actually rare for lightning to strike the rods, which makes means staying in the on-site cabin is relatively low-risk for visitors. Scroll to see photos from the book; more info on Dia's celebration of De Maria is below.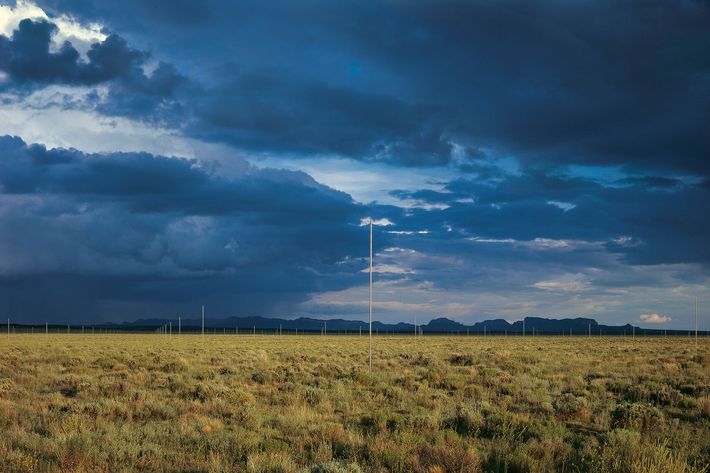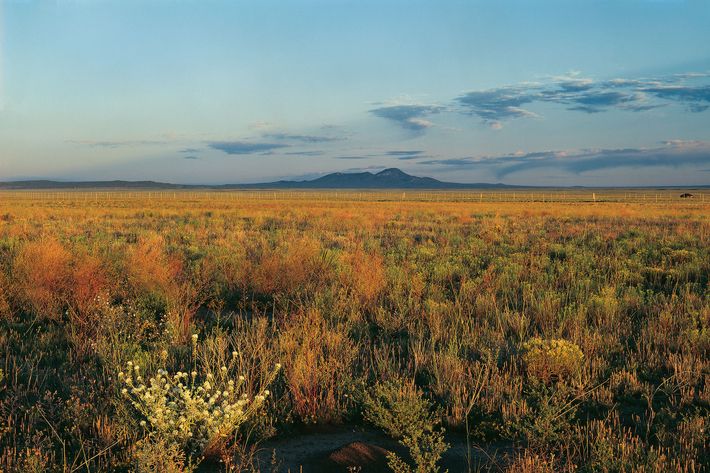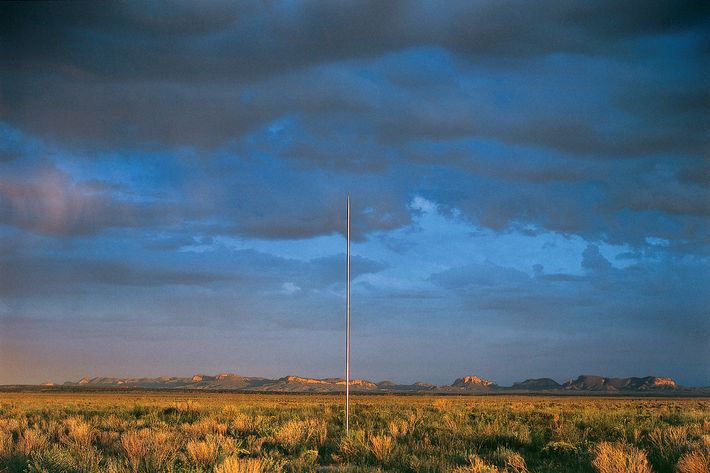 This year Dia is celebrating the 40th anniversary of The Lightning Field as well as two other installations by De Maria, The Vertical Earth Kilometer, and The New York Earth Room — an installation in Soho with 280,000 pounds of soil. The books are Walter De Maria: The Lightning Field (the photos featured here) and Artists on Walter De Maria. In upstate New York, the Dia:Beacon museum recently opened the exhibit "Truck Trilogy," on view through 2018.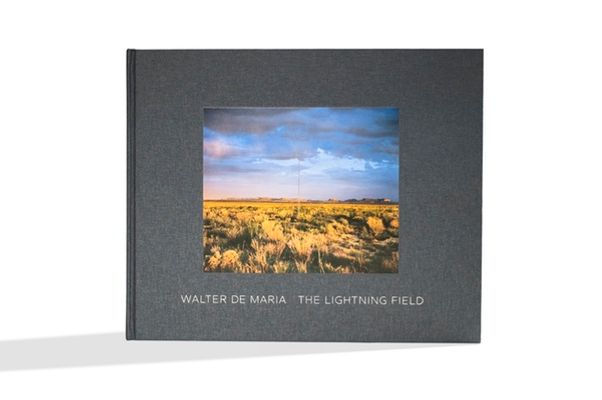 If you buy something through our links, New York may earn an affiliate commission.