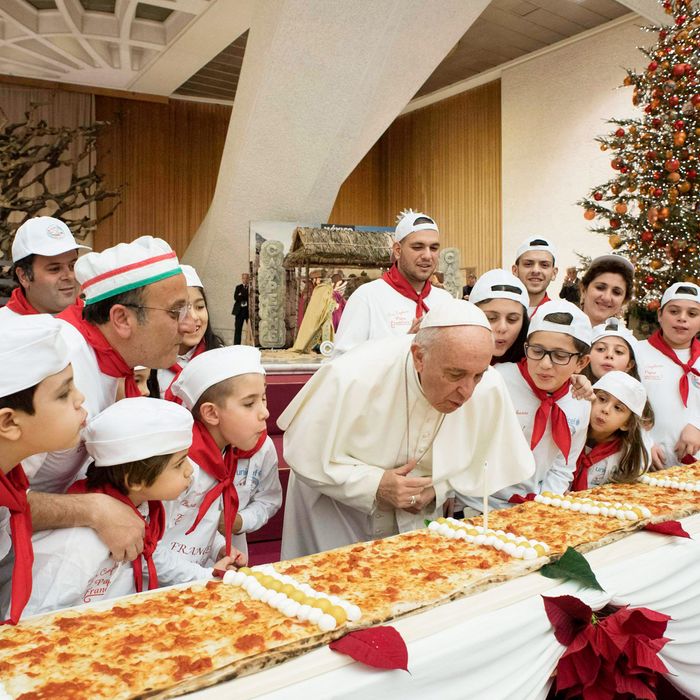 Holy, holy, holy.
Photo: L'Osservatore Romano/Pool /AP
Pope Francis has had quite the year: he insulted Donald Trump, came out forcefully against climate-change deniers, and blessed a Lamborghini, to name a few milestones. And to celebrate his next trip around the sun — his 81st birthday — he opted to blow out a candle on a 13-foot long pizza instead of a cake.
The pizza cake was presented on Sunday, at a private party Francis hosted for sick children. He urged them to eat all the pizza, which he said would help them grow.
This isn't just The Cool Pope participating in snackwave culture — His Holiness is a noted longtime fan of the food, once saying that the worst thing about being Pope was not being able to just run out and grab a pizza.