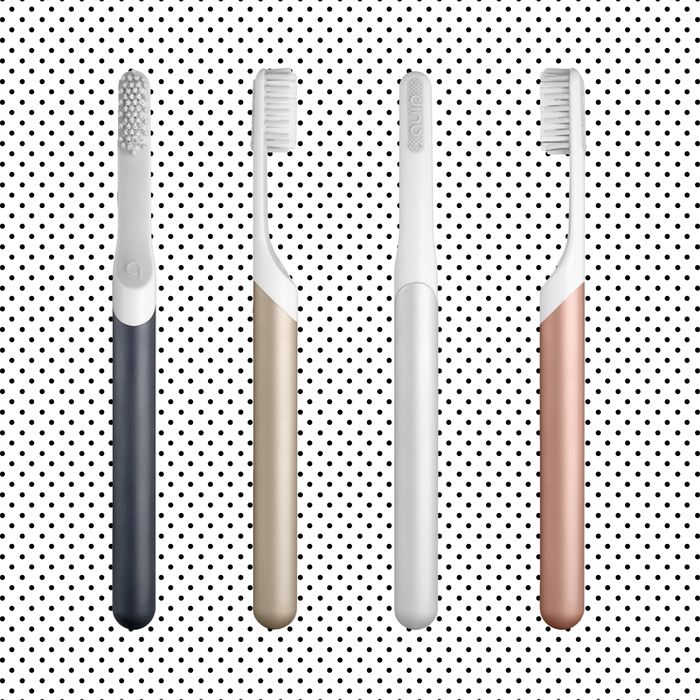 The Cut's Advent Calendar Gift Guide: Counting down to Christmas with one guaranteed-to-please gift idea under $100 every day.
Quip has been called "the Tesla of toothbrushes" for its sleek, high-tech feel, though you might just know it from the ubiquitous subway ads. It doesn't come with a load of features, but simplicity is the point here. The gentle pulsating action thoroughly cleans your teeth without letting you overbrush, and there's a handy two-minute timer so you won't short yourself on cleaning between every tooth. The heads do need to be replaced every 3 months, but at roughly $5 a pop, they come out to nearly the price of the average manual toothbrush. The rose-gold handle is the trendiest option, but all four colors are more aesthetically pleasing than a toothbrush has any right to be.
If you buy something through our links, New York may earn an affiliate commission.