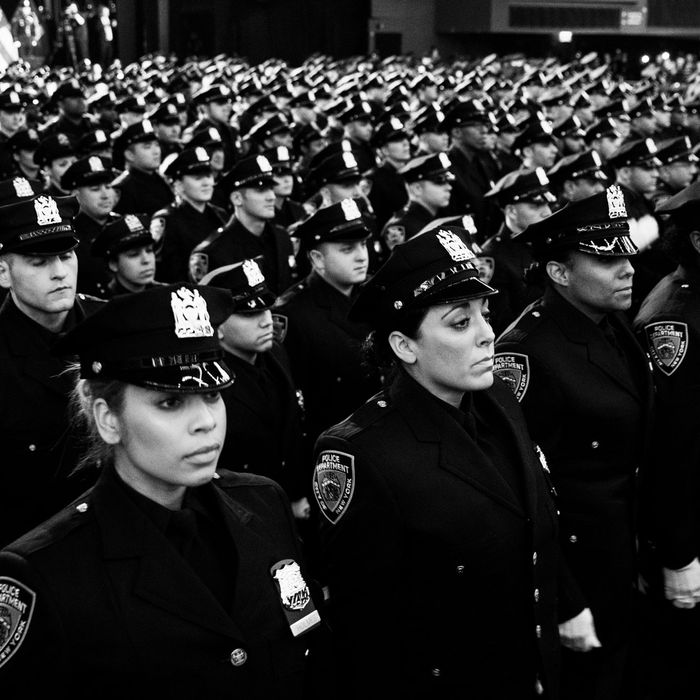 Photo: Drew Angerer/Getty Images
Violent-crime rates in New York City are expected to hit an all-time low in 2017. To date, there have been only 284 homicides, down from 2,245 in the 1990s, according to the New York Times.
This new data puts the city on track for the lowest crime rates since the 1950s, and experts attribute this trend to improved economic conditions and better policing.
However, as incidents of murders, assaults, and robberies fall, reports of felony rape have remained generally consistent for the past decade.
There were 1,351 rapes reported in 2007 and 1,438 reported in 2016, according to New York City crime data. Reports of misdemeanor sex crimes have actually increased slightly over the last decade with 4,393 reported in 2007 and 4,947 in 2017.
So far this year, there has been a 9.3 percent increase in misdemeanor sex crimes, which officials tell the Times could be connected to the #MeToo movement and the allegations brought against Harvey Weinstein.
The NYPD's Special Victims Units has now started to train officers to use a new victim-centered approach in an effort to close more of these cases, according to The Wall Street Journal.
Deputy Chief Michael Osgood, head of the Special Victims Division, recently told the Journal, "The focus that's occurring on sexual criminal conduct coming out of the Hollywood celebrities and members of Congress may be a watershed moment."