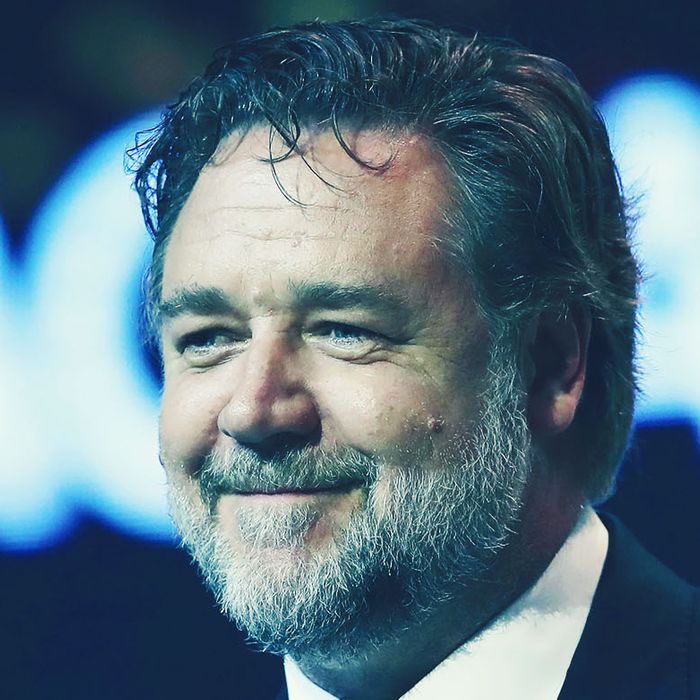 Russell Crowe.
Photo: Mark Metcalfe/Getty Images for AFI
Actor Russell Crowe caught audience members at the Australian Academy of Cinema and Television Arts Awards by surprise this week.
As the Oscar winner took the stage to introduce the best Asian film of the year, he started a conversation about sensitivity with a story about the time he was "sodomizing" one of his co-stars during the 1992 film Romper Stomper, which he said he "didn't actually intend to do."
I just want to talk about what binds us together. There's two things really. One is an abiding passion for our pursuit and the other is sensitivity.




I was sodomizing Jackie McKenzie on the set of Romper Stomper and I didn't actually intend to do that but I was trying to keep my bits away from her bits and she'd been given one of those pieces of elastic that the girls get when you do those scenes, which protects them from all things, and my bits and pieces were in a little canvas sack with a drawstring.




And it was actually my desire to keep the bits apart. It wasn't until the opening night of the film that it was pointed out by none other than Jackie McKenzie's beautiful late mother that we were in fact, in her mind, engaged in sodomy. Anyway that was just a story about sensitivity!"
Crowe's comments were cut from the awards show's televised broadcast, and neither Crowe nor McKenzie have commented.
Listen to the audio below.