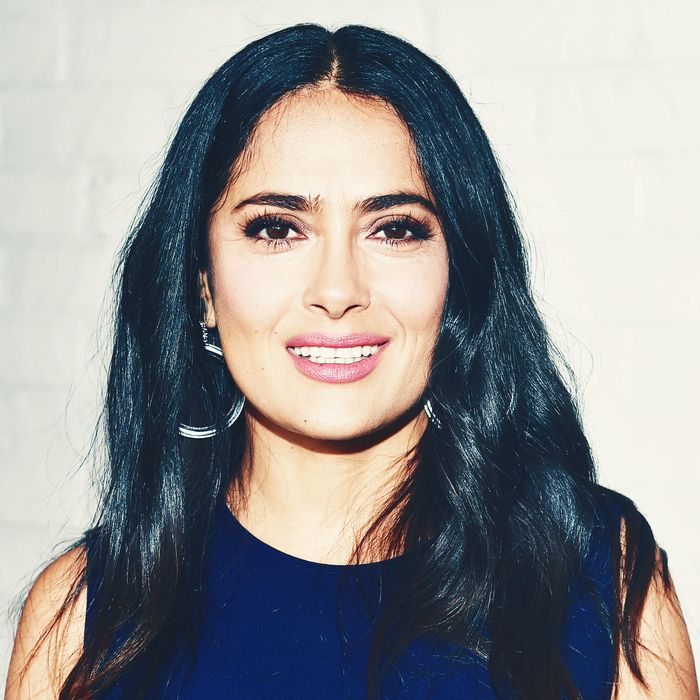 Salma Hayek.
Photo: Alberto E. Rodriguez/Getty Images for AFI
On Wednesday, actress Salma Hayek joined the dozens of women who have accused former Hollywood titan Harvey Weinstein of sexual harassment and assault. In a powerful op-ed for the New York Times, Hayek wrote that Weinstein was her "monster" for years: subjecting her to inappropriate comments and behavior, and even threatening to kill her.
Hayek wrote that she had initially declined to speak out against Weinstein after having "brainwashed" herself into believing the trauma she had endured "was over." But after seeing so many other women come forward, she decided to "confront my cowardice" and share her story.
The actress and producer wrote that she collaborated with Weinstein to bring her film about the artist Frida Kahlo to the big screen. "In my naïveté, I thought my dream had come true. He had validated the last 14 years of my life. He had taken a chance on me — a nobody. He had said yes," she wrote.
Little did I know it would become my turn to say no.




No to opening the door to him at all hours of the night, hotel after hotel, location after location, where he would show up unexpectedly, including one location where I was doing a movie he wasn't even involved with.




No to me taking a shower with him.




No to letting him watch me take a shower.




No to letting him give me a massage.




No to letting a naked friend of his give me a massage.




No to letting him give me oral sex.




No to my getting naked with another woman.




No, no, no, no, no …
Hayek went on to write that Weinstein's persuasion tactics ranged from sweet-talk to once telling her, "I will kill you, don't think I can't." And when he finally accepted she wasn't going to sleep with him, he told her he had given her role and script for Frida to another actress (they later came up with a deal that allowed her to remain on the project).
Her entire essay is incredibly painful, detailing the difficult emotional toll of working with someone who consistently harasses you. You can read it in full here.