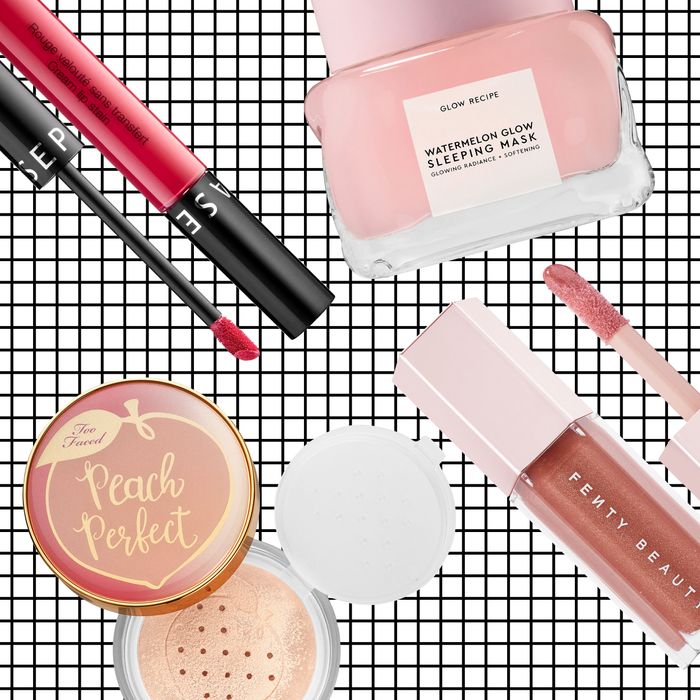 Over the weekend, Sephora revealed its 2017 best sellers on Instagram Stories. Among them were some of our personal favorites, including an eye-shadow palette that you actually need and a dreamy Korean face mask. Hopefully, you got some Sephora gift cards among your holiday presents, because you're going to want them all.
Rihanna herself designed this lip gloss to look good on everyone, and it seems like she succeeded. Reviewer after reviewer praise it for its silky texture and "absolutely perfect color."
We loved this warm-toned palette this year, and so did many Sephora customers. Eyelid bronzer might seem slightly absurd, but over 1,000 satisfied reviewers can't be wrong.
The Best K-Beauty Product
In K-beauty terms, a sleeping mask is basically a heavy-duty moisturizer that you put on before bed. This one was so popular all year that it had a 5,000-person waiting list and frequently sold out. It's packed full of hydrating alpha hydroxy and amino acids to give you the softest skin ever.
Unlike most liquid lipsticks, this one isn't drying. It lasts forever, but it's not so bionic that it proves impossible to remove. Shade 01 — a blue-tinged red — is my favorite, but all of the colors are bold and flattering.
This is a brush and blow-dryer in one, allowing you to get straight, silky hair without any frizz. One reviewer calls it "what at-home blowout dreams are made of."