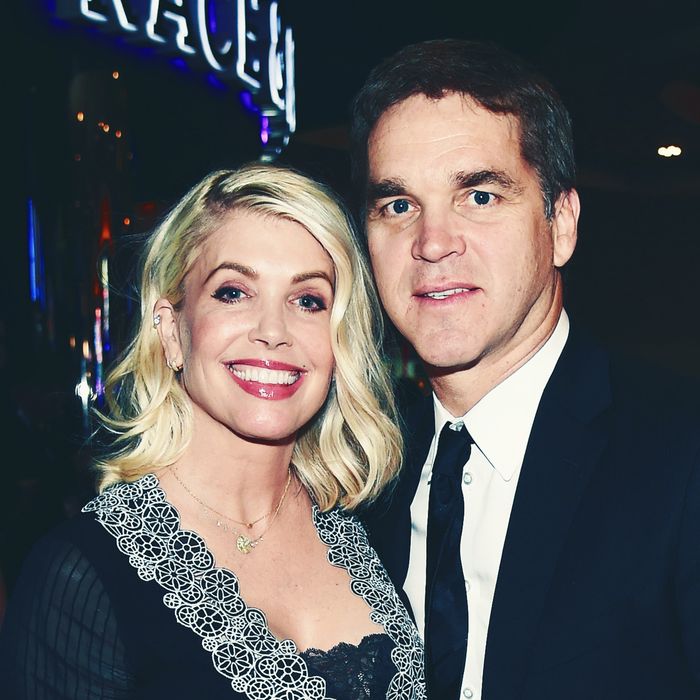 Stacia and Luc Robitaille.
Photo: Ethan Miller/Getty Images
Stacia Robitaille, wife of former New York Ranger Luc Robitaille, is the latest woman to come forward and accuse of President Trump of harassment.
"I was once on an elevator alone with @realDonaldTrump (& a man w/him) at Madison Square Gardens," Stacia Robitaille wrote Monday night on Twitter.
"He was aggressive & told me I was coming home with him. I laughed, stating I was married to a Ranger. He guaranteed me my husband didn't make as much money as him."
In response to critics claiming Robitaille was just out for attention, she tweeted: "I'm not a liberal lefty and I'm not looking for attention. Just felt bad keeping it to myself."
Currently, 19 women have accused Trump of sexual harassment, with one of them suing him. Now others are demanding that Congress investigate their claims.