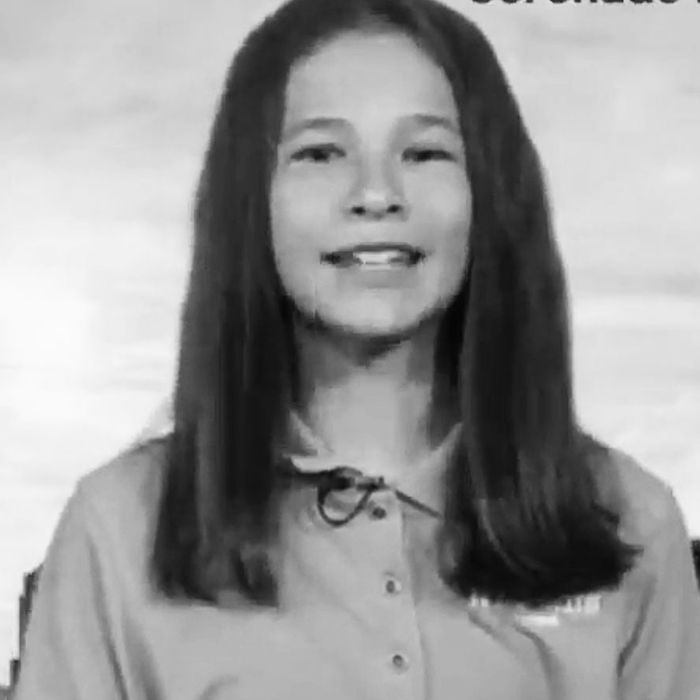 Student journalists.
Photo: Courtesy of ABC 10 News
The current wave of sexual-assault allegations has been fueled by quality, in-depth journalism from outlets like the New York Times, the New Yorker, and the morning news team at Coronado Middle School in southern California, the last of which recently announced they will stop broadcasting after school officials reportedly asked them to "soften" their coverage of sexual-misconduct allegations.
According to Quartz, on November 29, during a segment called "In the News," the student journalists noted that the list of powerful men accused of sexual assault was growing.
"We thought it was really important to put it on the news, because that was the most important news that day," said 13-year-old Catherine, one of the journalists involved, adding that it was relevant for students because this kind of behavior "starts in high school."
When parents complained, the school administration asked the news team to soften their broadcast. Instead, the students decided to cancel it altogether. For their final show, students read the below statement:
The KCMS News Team will sadly no longer be broadcasting current events of national and international importance. This comes after alleged complaints by parents and faculty. It is our sincere hope that each of you will continue to seek to be well informed about important events and issues occurring in our world — understand the multiple perspectives from which these are viewed — and in doing so become better educated. It is through education — in all its forms — that makes us better citizens of our community, nation and world.
After the story began to get picked up by news outlets, the school announced that the broadcast would resume in the new year, and that it will "ensure age and grade level appropriate content in the news."