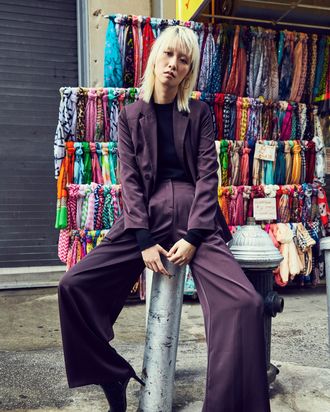 Photo: Meredith Jenks. Styled by Lindsay Peoples-Wagner.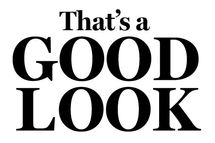 That's a Good Look is a column devoted to the art of simple styling, with a twist. Do try this at home.
Once upon a time, pantsuits were black, shoulder-padded, and reserved for political campaigns. This year, they've evolved. Maybe it's the influence of Sies Marjan's cult collection, but bright monochromatic (or dichromatic) looks are having a major moment, and head-to-toe black has been usurped by more colorful palettes. If the all-red trend feels a bit too much, try a suit in a rich jewel tone. Wear it to work, wear it to every holiday party, wear it to your wedding to match your groom. It's timeless yet chic, so unless you wear it to the gym, you won't feel out of place.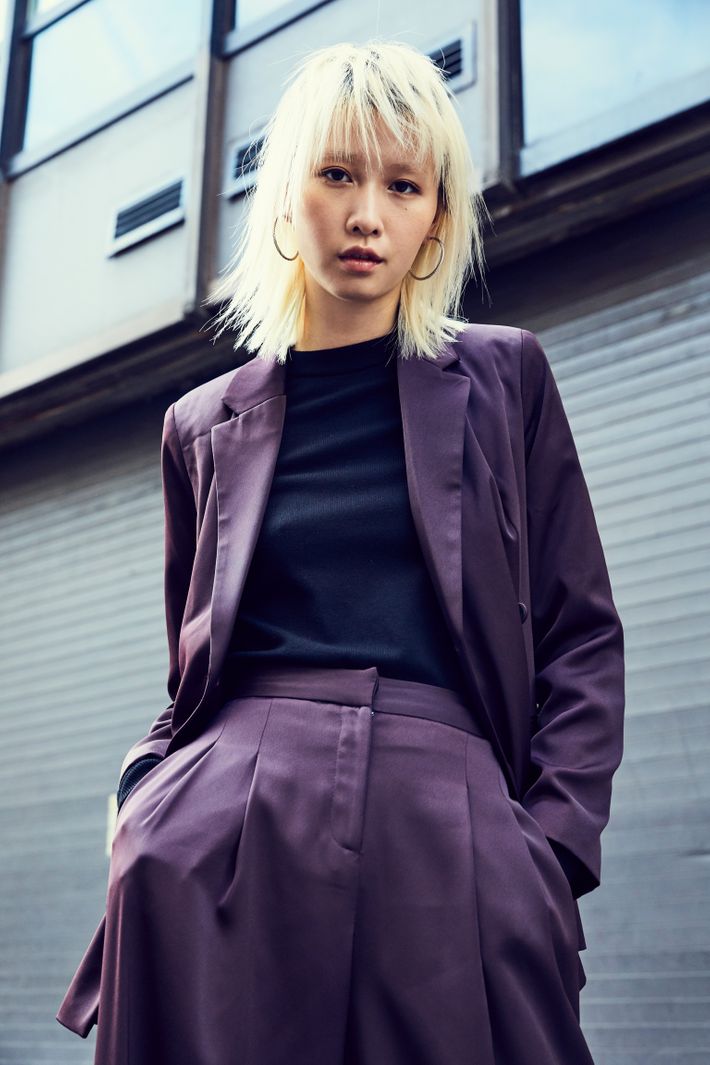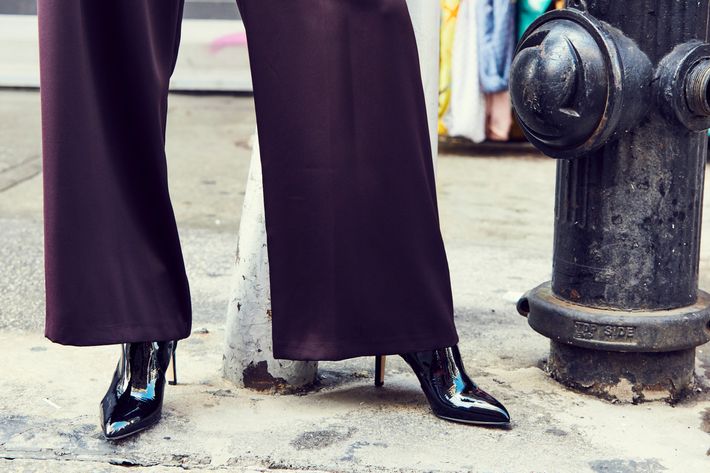 Production credits: 
Photos by Meredith Jenks
Styling by Lindsay Peoples-Wagner 
Production and Casting by Biel Parklee
Makeup by Mark Edio at See Management
Hair by Takeo Suzuki at L&A Artist
Model: Il Suk at Q Management
Photography Assistant: Jane Pryzant
If you buy something through our links, New York may earn an affiliate commission.