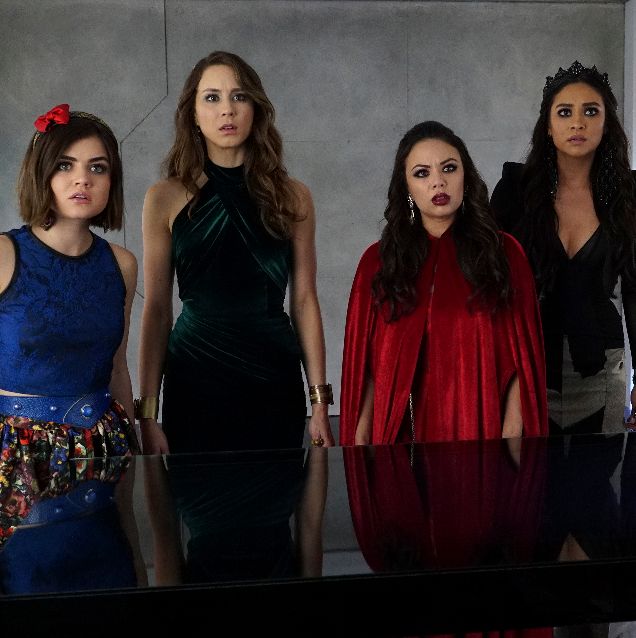 Pretty Little Liars.
Photo: Eric McCandless/ABC Family
Nothing that happened on Pretty Little Liars should ever happen in real life. When the show first started, the villain, "A," tormented the four titular liars by threatening to expose their secrets via text messages. And, according to the AP, two Ohio teenage girls recently decided to mimic that.
The students at an Ohio high school made a Snapchat account with the user name "A" that threatened to expose their classmates' secrets. The unnamed 15-year-old created the account, which prompted the 14-year-old to write on the bathroom mirror, "I'm still going to shoot up the school. A." The threats led to an early dismissal and cancellation of classes. They have been arrested and charged in juvenile court.