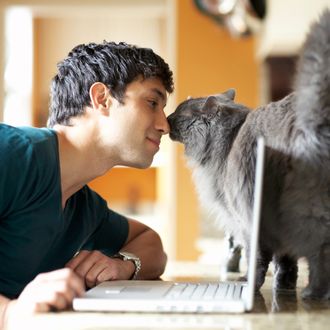 Photo: Thomas Northcut/Getty Images
After Kristen Roupenian's New Yorker short story "Cat Person" attained levels of virality typically reserved for baby hippos or precocious bullying victims, the publishing industry clamored to get in on the phenomenon.
Now, according to The Guardian, U.K. publisher Jonathan Cape has purchased Roupenian's first short-story collection, titled You Know You Want This, for a high-five-figure sum. Meanwhile, in the U.S., an auction is currently taking place between 11 bidders who are believed to have raised the price tag to over a million dollars.
According to Michal Shavit of Jonathan Cape, the stories are sure to delight readers who enjoyed reading about the twisted pas de deux of Robert and Margot. "They're dark, they're funny, they're irreverent, they're treading boundaries, and they're very different to one another," she said. "They're occupying a similar space in the imagination, but they're not all about the relationships between men and women."
Now when will someone step up and make Cat Person: The Movie into a reality?