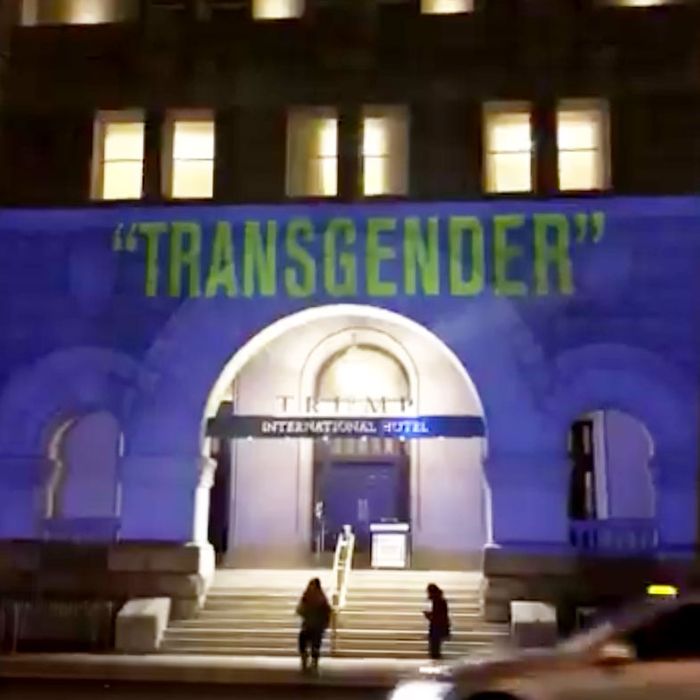 Trump International Hotel.
Photo: Courtesy of Twitter/HRC
Earlier this month, the Washington Post reported that things at the Centers for Disease Control (CDC) had taken a distinctly Orwellian turn when staffers were discouraged from using these seven words in their upcoming budget proposals: transgender, diversity, fetus, vulnerable, entitlement, evidence-based, and science-based. The move was widely criticized, including by the LGBTQ advocacy group, the Human Rights Campaign (HRC), which, on Tuesday night, projected the banned words onto the Trump International Hotel in Washington, D.C.
The HRC ended their display with the words "We will not be erased."
Following the Post's report, the CDC has insisted that it has not banned or prohibited any words.
"The CDC remains committed to our public health mission as a science- and evidence-based institution, providing for the common defense of the country against health threats. Science is and will remain the foundation of our work," CDC Director Brenda Fitzgerald said in a statement.
If only other government officials were as committed to public health and science.