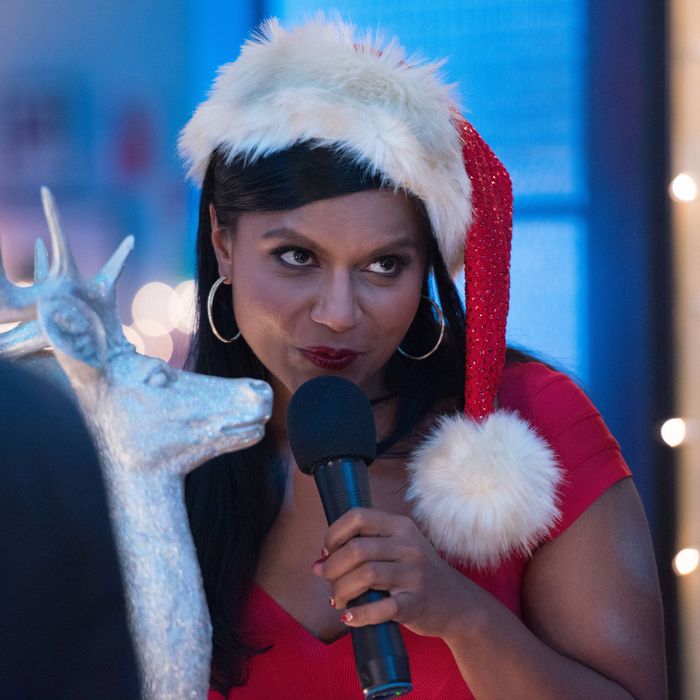 Photo: NBC/NBCU Photo Bank via Getty Images
Potential holiday office-party quandaries include awkward conversations with your work nemesis, wine-fueled dancing, and a dress code that requires you to look both work-appropriate and sparkly. And then there's the matter of your makeup. How do you look like yourself, but better, but not like you tried too hard, but also like you did try, at least a little, because you are a go-getter and totally deserve that promotion? The solution: Smear purple lipstick all over your face.
Hear me out. Last fall Beyoncé's makeup artist, Sir John, used one tube of L'Oréal Paris's Infallible Lip 2 Step to make up my cheeks and eyes. Excuse me, but I looked amazing. The color stayed on so long that I immediately recommended the hack to my friends, and now to you.
The secret is the shade, Violet Parfait, which is universally flattering even on eyelids. Unlike a pink or red, which will make you look ill, the purple enlivens your complexion.
Sir John tapped the matte end of the tube on my eyelids and used his finger to blend the pigment upwards to just above my crease. Then, he smeared the lipstick along my lower lash line.
Next, he directed the tube to my cheekbones, using it like a blush. And finally, he dabbed a little of the balm at the tube's opposite end on my lips to moisturize them. And with that, his work was done.
You don't have follow this recipe exactly. Sir John didn't actually use the lipstick on my lips, but that would be a logical place for it to go. Just try to avoid doing all three — eyes, cheeks, and lips — because that's a bit overboard.
If you buy something through our links, New York may earn an affiliate commission.