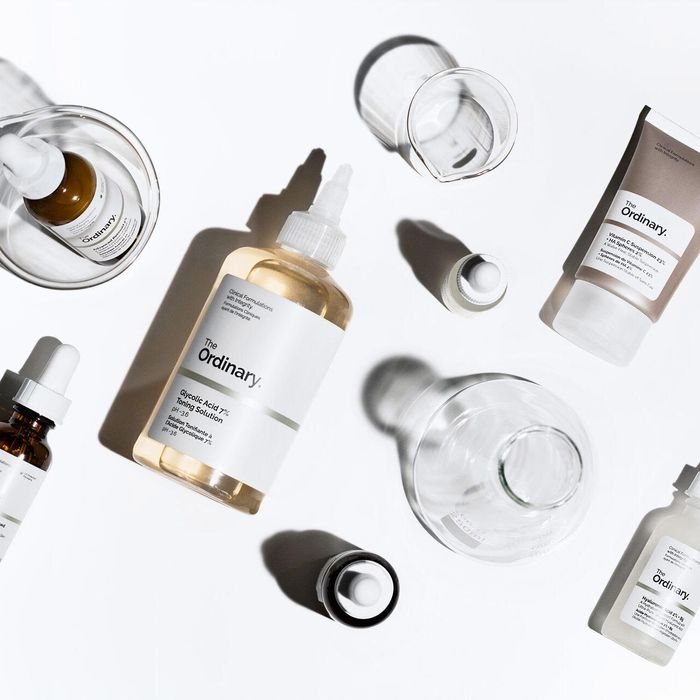 Photo: Courtesy of The Ordinary
After much wait, The Ordinary is now available to buy online at Sephora. The brand, which has been lauded as the Everlane of skin care for its affordability, transparency, and clean aesthetics, is officially eligible for VIB points — good news for beauty junkies who swear by its effective, clinical formulas. Members of Reddit's Skincare Addiction board rejoiced over the news last night, even noting that some of the products were already sold out. Today, though, everything appears to be in stock. Here are the best things to buy right now.
Since The Ordinary is so affordable, this kit offers little in savings (just $4.) Buy it instead because it bundles together some of the brand's hero products: the Buffet (an anti-aging serum), Granactive Retinoid 2% Emulsion (a retinol), and Natural Moisturizing Factors + HA (an anti-aging moisturizer).
This is the Ordinary's very potent serum. Most skin-care brands contain one peptide, a known anti-aging ingredient. The Ordinary, by contrast, packs in five of them into this formula, and adds amino acids, probiotics, and moisturizing hyaluronic acid for good measure.
Salicylic acid is a known pimple-fighter that's present in almost every acne spot treatment because it exfoliates skin, thus unclogging pores. It works on whiteheads, blackheads, and just plain-old regular zits.