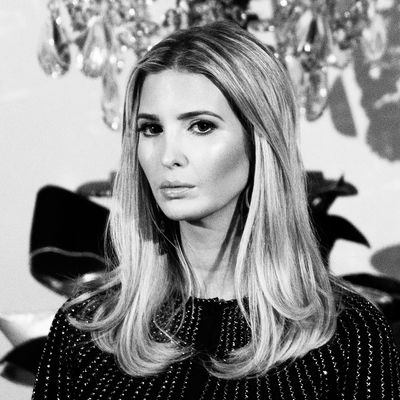 Ivanka Trump.
Photo: Drew Angerer/Getty Images
Here's a hot tip for kids trying to get out of going to school: Tell your parents Ivanka Trump is coming to visit. Some lucky teens from Norwalk High School in Norwalk, Connecticut, got a half-day on Tuesday when their parents found out the First Daughter was making a surprise appearance, and pulled them out of class.
The visit was reportedly kept secret due to security concerns, but many parents were upset they hadn't received some sort of advanced warning.
"This should have been brought to our attention, although I do understand security reasons," one parent told New Jersey's News 12. "I think we should have had the choice to send our child to school or keep them home."
Trump was visiting students in the Norwalk Early College Academy, a program which allows them to earn an associate's degree in software engineering along with their high school diploma. Who knows, maybe parents were worried Ivanka's bad girl, punk attitude would rub off on their kids.