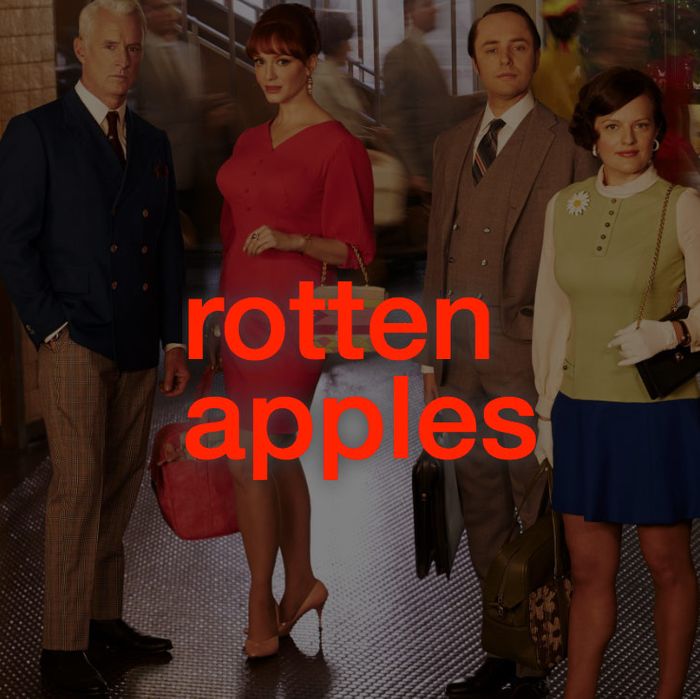 Mad Men
, allegedly Rotten Apples.
Photo: Courtesy of The Rotten Apples
For anyone curious whether their favorite movie or television show has been conflicted-out by sexual-harassment scandals in Hollywood, a new website, Rotten Apples, is designed to help, the New York Times reports.
Simply enter your favorite show into the site's searchable database to see if there are any alleged sexual harassers associated with the content. Entertainment that, for example, Harvey Weinstein produced, or Kevin Spacey starred in, will get a "rotten apples" rating. And content without any known allegations of sexual harassment will get a "fresh apples" rating.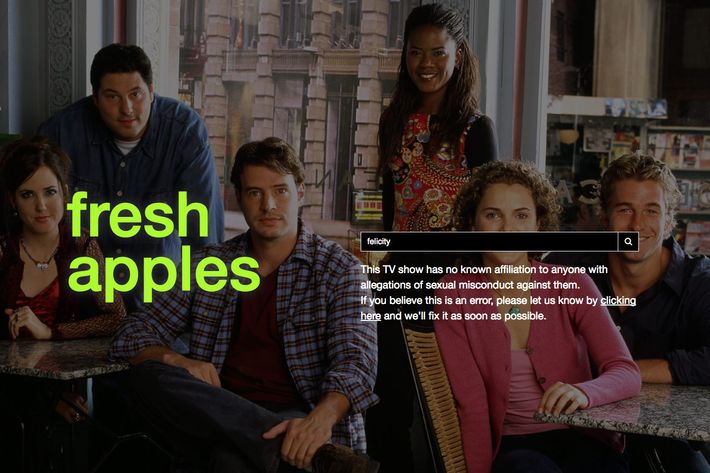 The site is the brainchild of advertising creatives in Los Angeles. The idea, creators tell the Times, is not to shame producers, directors, and actors, but rather encourage ethical media consumption, and raise awareness about the scope of sexual harassment in Hollywood.
"We're definitely not advocating for boycotting anyone's films," Tal Wagman, one of the individuals behind Rotten Apples, said. Instead they want to help people make "ethical media consumption decisions."
The creators say they're basing the site on media reports, and will continue to update the site as long as new allegations come to light.