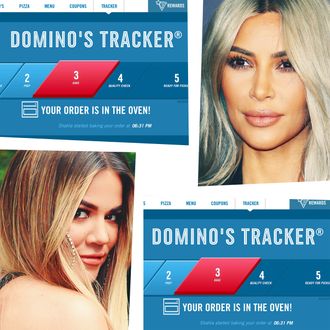 Every week brings such an overwhelming onslaught of news, that sometimes the most entertaining bits can fall through the cracks. Here, we recap the pettiest squabbles, juiciest feuds, and other niche drama you didn't know you were living for.
The Project Veritas Fail
After the Washington Post published the first allegations that Republican Senate candidate Roy Moore once pursued underage girls, the clowns at Project Veritas tried to feed them a fake story about Moore impregnating a woman when she was a teenager. But while the right-wing group was attempting to expose the Post as fake news, the Post obviously didn't take the bait — and instead turned it around on them, complete with an embarrassing, hilarious video of their operative trying to push her story.
In conclusion:
Drama on Dietitian Twitter
Find a subgroup on Twitter, and you'll find drama tearing said subgroup apart. This week? Dietitians, who are way more savage than we thought. The Washington Post broke down the issue, which involves over-the-top online harassment and bullying whenever one of their own criticizes the conventional food system — and some dietitians say this is harming their individual businesses. Four out of five doctors agree: Twitter is terrible.
Khloé Stans vs. Kim Stans
Khloé Kardashian, peacemaker for the ages, was forced to take to Twitter this weekend with a desperate plea to end a brutal conflict: Would her fans and her sister's fans please just stop fighting?
A highly relatable family issue, as always.
Is Melania Trump Happy?
When Vanity Fair published the latest profile of Melania Trump, it had a source put words to something we could all sort of tell already: She really didn't want to be First Lady. Her spokesperson released a statement calling it fake news, while her husband weighed in on his favorite platform:
So does Melania truly love this? You tell us.
The Domino's Pizza App Truthers
And this week in Late Capitalism Is Fundamentally Depressing, we have the case of the Domino's Pizza Tracker truthers. The Pizza Tracker is meant to give customers updates on how their pizza is being made in real time, but as The Wall Street Journal reported, some devoted users have discovered that the name of the pizzaiolo listed on the app is probably made-up. So is it all a lie, then? Maybe, but they'll always have pizza.
Catch up on previous drama here.