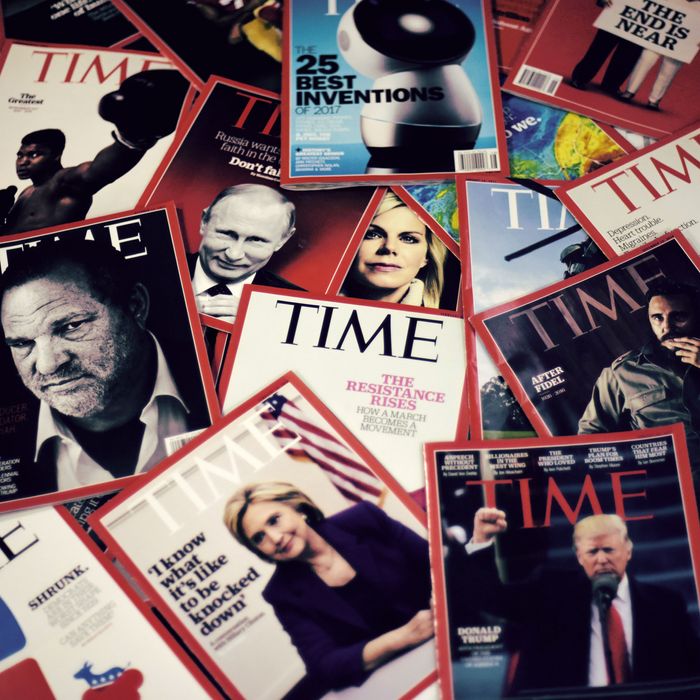 Photo: ERIC BARADAT / Contributor/This content is subject to copyright.
Time magazine announced this morning on the Today show that the 2017 Person of the Year is "the silence breakers": people sharing their experiences of sexual harassment and assault. On its website, Time wrote, "their collective anger has spurred immediate and shocking results." They beat out runners-up President Donald Trump and Chinese president Xi Jinping.
The magazine cover features women who have come forward about their experiences with sexual assault and harassment, including actress Ashley Judd and singer Taylor Swift. The story features interviews with Tarana Burke, who is the founder of the #MeToo movement, as well as Rose McGowan and Selma Blair. In addition to celebrities, Time features people who are not well known but have stories to tell; for instance, strawberry picker Isabel Pascual is featured on the cover and an anonymous hospital worker shares her own story.
Time editor Edward Felsenthal told Today that this is, "the fastest moving social change we've seen in decades and it began with individual acts of courage of women and some men who came forward to share their stories …We look at the degree to which this is just the beginning." Rose McGowan, who was vocal about her experiences with Harvey Weinstein, said in a video clip for Time, "I'm here to give you permission to be angry."
Read more here.