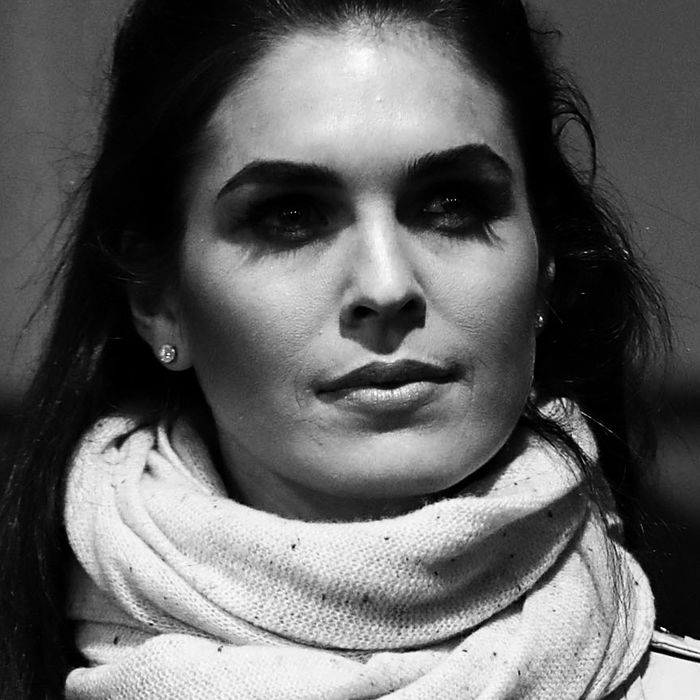 Hope Hicks.
Photo: Chip Somodevilla/Getty Images
At one point, very early in his administration, President Trump reportedly acknowledged the inexperience of his staffers, Business Insider reports.
In the new book Let Trump Be Trump, former Trump aides Corey Lewandowski and David Bossie write about the night when they realized that Trump would become president of the United States.
They were amazed at how far they had come with so little, at that time including both themselves and Hope Hicks — a communications aide with what Trump reportedly characterized as "about as much experience as a coffee cup." (Although they agreed it helped she was "good-looking.")
The authors write:
"Sir? Did you hear what I just said? You're the fucking president of the United States!"

"Can you believe it?"

"No, sir, I can't."

"Me neither. When we started this thing, it was you and me, and an airplane. That's all we had."

"And we had Hope," Corey added, referring to Hope Hicks, the campaign's first communications staffer.

"She had about as much experience as a coffee cup."

"But she's good-looking," Corey said.

"That always helps," he said. The president-elect told Corey to come over to Trump Tower. "Corey," he said just before he hung up. "I wouldn't be here without you."
At the time, Hicks apparently didn't know "Coke" from "Koch." And when Trump asked her to run his campaign, she thought he was talking about a marketing campaign for one of his golf clubs. The authors write:
She didn't have any idea what the job that Corey was offering entailed until Mr. Trump called her into his office.

"I'm going to Iowa this weekend and you're going to be the press secretary for my campaign."

"Which one?" Hope asked. "The Doral marketing campaign?"

"No. My presidential campaign! I'm running for president."

Okay, sure, Hope thought.

Me too.
Of course, no one could have imagined that, soon after this conversation, Hicks would be running the communications department at the White House.