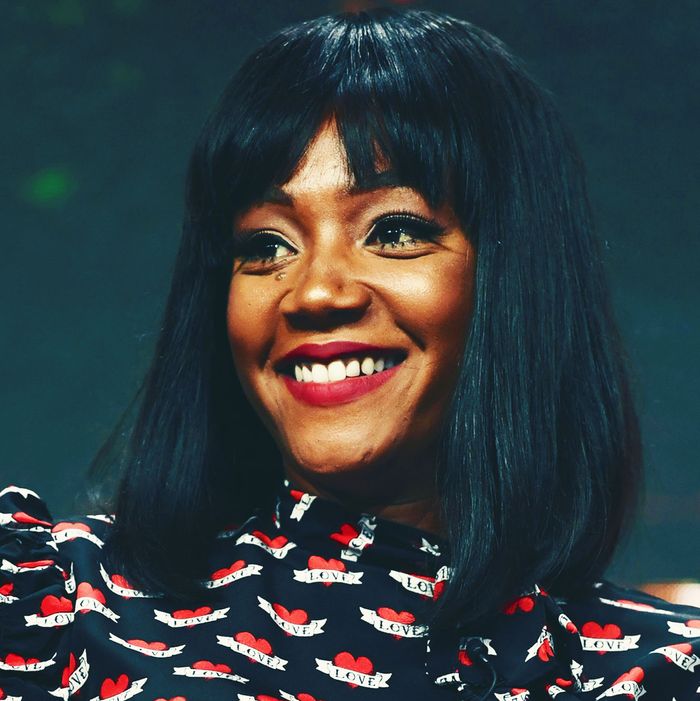 Photo: Emma McIntyre/Getty Images for Turner
Girls Trip star Tiffany Haddish is full of surprises. The first black female stand-up comedian to host Saturday Night Live still wants to work with Bill Cosby and co-wrote her new memoir with Tucker Max. Yes, bro-bible I Hope They Serve Beer in Hell author, Tucker Max.
The patron saint of Men's rights activism apparently changed his ways back in 2015 and put out a 'self-help' book titled Become the Man Women Want. Max founded the company Book in a Box to help business professionals publish books for $15,000. The unlikely pair linked up for Haddish's book The Last Black Unicorn through an agent.
Max couldn't be more thrilled about his association with the hilarious personality and has an interesting way of showing it. Unlike most ghostwriters, the bestselling author seems to want credit for taking a chance on a "relatively unknown comedian outside of Hollywood" and told Jezebel, "Tiffany's a fantastic storyteller and speaker but she's not a very good writer." In a Facebook post he wrote:
My first new book of short stories in years is out.

No, I did not transition to become a black woman (that would be quite the story wouldn't it?).

I was the co-writer for Tiffany Haddish's book.
In the conversation with Jezebel, Max took several jabs at the journalist. "The assumption is that Tiffany is not smart or capable enough to choose herself. It's a sexist insult to Tiffany," he said of anyone questioning the match. "Saying it's controversial is to imply she made a mistake, that she did something wrong otherwise where's the controversy?" Max went on to defend his offensive work, insisting women wouldn't buy it if it was sexist.
Haddish on the other hand, hasn't promoted Max's affiliation with her book and his name isn't anywhere to be seen on the cover, though Simon and Schuster confirmed his involvement.