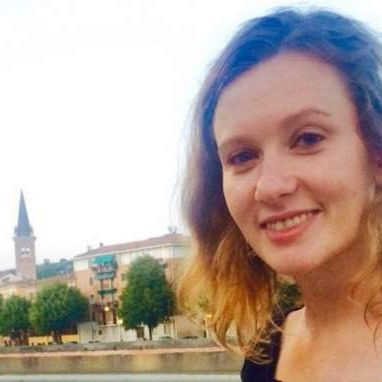 Early on Saturday morning, an employee at the British embassy in Beirut named Rebecca Dykes was found dead on the side of the road, with police saying that she had been sexually assaulted and strangled. Since then, an Uber driver has been arrested in connection with her murder.
Here's what we know about the case so far.
Who is Rebecca Dykes?
Dykes, 30, started work in January 2017 as the program and policy manager at the Department for International Development, the BBC reports. She was focused on helping Lebanon adjust to the increase in Syrian refugees. Dykes's previous two jobs were with the Foreign Office — on their Libya team and, before that, as an Iraq research analyst. "For Becky to have her life cruelly taken away in these circumstances is devastating to our family," her family said in a statement. "Becky is simply irreplaceable and we will never fully recover from this loss."
What happened the night of her murder?
Dykes spent the evening at a friend's going-away party in Gemmayze, a trendy district of Beirut filled with bars and restaurants. She left around midnight and, a judicial source told The Guardian, hailed an Uber.
Who is the Uber driver?
That same source said that her Uber driver, only identified as Tariq H., was arrested and confessed to the murder. Per Reuters, there are differing accounts regarding whether or not he had a criminal background. One Lebanese security official told the outlet that Tariq H. was arrested on drug-related charges in the past two years, while another said he did not have a record.
What's Uber doing about this?
Harry Porter, a spokesman for the ride-sharing app, told the New York Times that the company is "horrified by this senseless act of violence" and is "working with authorities to assist their investigation in any way we can." Uber has been criticized in the past for not conducting adequate background checks of their drivers; in this case they said that Uber in Lebanon is more heavily regulated and requires a government background check. They also claim that Uber conducted a background check on this specific driver and he was cleared.
Was this murder politically motivated?
Officials don't believe that is the case.