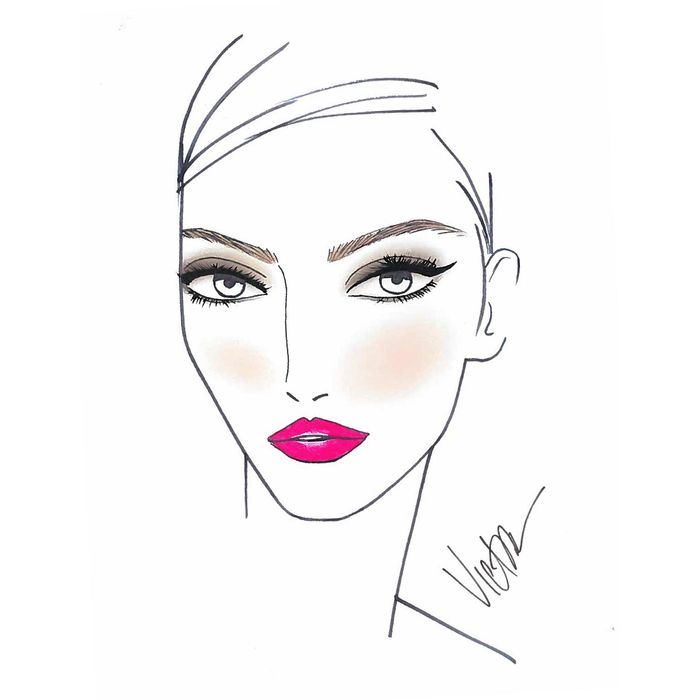 The UES look.
Photo: Courtesy of Estee Lauder
The MTA might frown upon public primping on the 6 train, but Victor Henao doesn't agree. The Estée Lauder Global Pro Makeup Artist loves seeing women get ready on public transit so much that it inspired his latest project: makeup looks based upon three different neighborhoods. Henao envisioned different color palettes, eye looks, and lip finishes for the Upper East Side, Soho, and Lower East Side.
On Friday December 8, you can visit Ulta's new Upper East Side and try out one of the city looks yourself with the Estée Lauder makeup team, who will be applying them between 12 and 8 p.m. The Cut talked to Henao about beauty looks by neighborhood and what he's learned from watching women get ready.
There's long been this idea about people in NYC neighborhoods having different looks. Now you've created makeup look based around that idea. Tell me about your inspiration.
I live in the city, and it's interesting getting off on the UES and LES. You absolutely see the difference between how women dress. When I'm commuting, I look at women's makeup. Based on what I've noticed, the UES woman is a little more polished and takes a little longer to create what she wants to wear. She's a little more detailed and put together.
When you travel further south, the detail is still there, but I see the polish looking a little bit different. It's more about making things look effortless. It's more into how natural and diffused things look. It's like looking at a painting — a Basquiat is more about where the colors are placed versus a Rothko.
The Lower East Side is more carefree and gritty. I see their look as not being afraid of black eyeliner. In my experience, very often women are afraid of black liner. But someone that lives on the LES, she's not afraid of a lot of things.
How do you approach black liner in an easier way? What are your tips?
You use the eye pencil as a shadow base. I use a pencil to line the upper and lower lash lines and inside the eye. You then diffuse the lines with a smudger or a little brush so you can blur out any edges. Then go back and apply it straight from the pencil again, to intensify the inner rim or lash line. That way the color grows, versus having a harder line.
When you diffuse the lash line, you can do it with my finger or a brush. I like the Double Wear pencils, they have a smudger on the other side. Smudging it first makes it more friendly to wear black. It looks like the liner is just growing.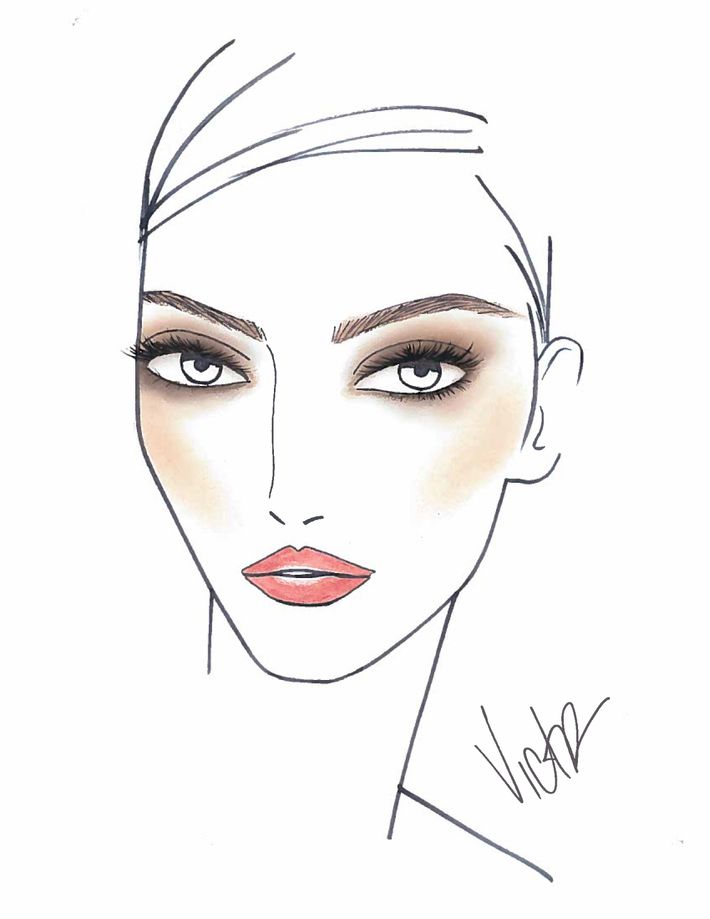 What do you think it is about these environments that makes them look so different?
Sometimes, the surroundings inspire the color palette. When I used to live on Wall Street, all my makeup tones for that year were gray, brown, and very cool tones. There's also always been this idea of downtown being cool and grungy. The buildings are lower, so you see more grittiness.
It's maybe the amount of time they have to get ready. In Soho, she's like waking up a little later. She might be running to barre method or Soul Cycle then to work and drinks so her look needs to be a little more neutral. The lipstick shade Raw Sugar is one of my favorites, so I had to put that in there.
On the Upper East Side, I imagined her waking up earlier, so she has more time with details. I think you can also see more the sky, and tulips coming up in the spring. There's more color visibility.  The UES woman would be a little bit more traditional, so a bright pink lipstick lends itself to that.
The Lower East Side has two lipsticks. I layered this really cool glitter finish or shine finish called Moon Rock on top of the nude. It gives it this shiny and fun finish to the lip.
For this event, you focused on three neighborhoods. What are ones you wish you have gotten to?
Brooklyn could be really cool. I don't think we give enough love to Queens. They have so many different types of people. I read once that per square foot, there are more ethnicities that live in Queens than anywhere else in NY state. The Upper West Side would also be fun.
Queens would have been more colorful. There are more ethnicities that take color really well, like my Latinos out there. There might be more color and makeup in general. Maybe the UWS would have been more minimal. Brooklyn would have been a little bit more modern.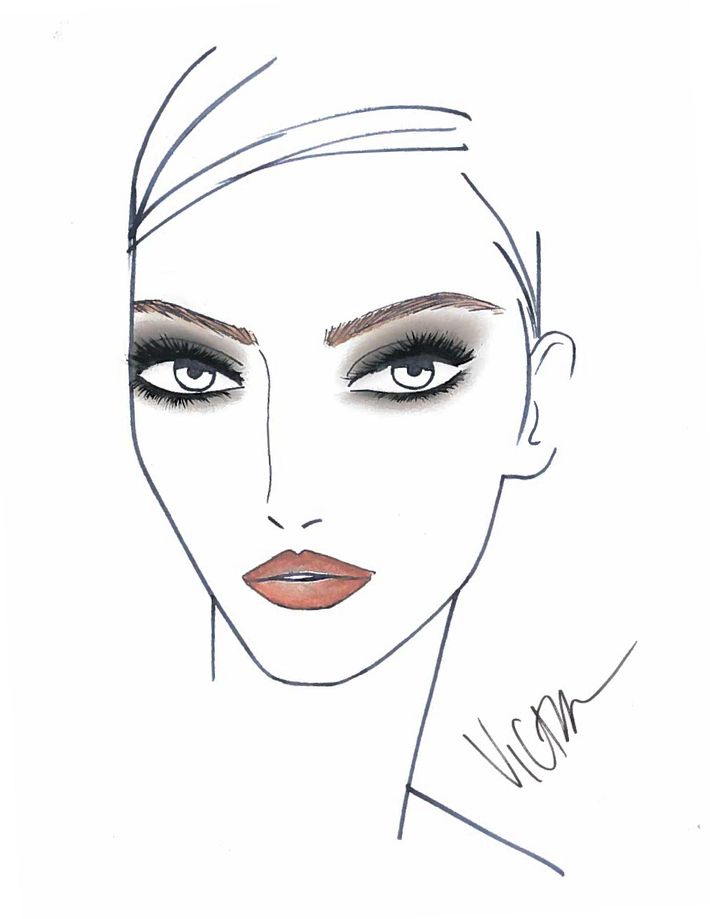 You said you notice women doing their makeup while commuting. What do you notice, with your professional eye?
I'm a big advocate of saying women don't make mistakes. Could there be room for improvement? Sure, in every single area of our lives all the time. But I think it's really important to empower women in their routine. I want to make sure we aren't talking about mistakes women are making. When I look at a woman doing her makeup, I'm not thinking about tips. I'm more curious about how real women do their own makeup.
My family is from Westchester, so I've looked at women getting ready on the Metro-North. That is a whole different ballgame. You have a full 30 minutes from Queens to NYC. I once saw this one girl give herself a full Instagram beatdown. I was like, Wow. I did tell her before I got off that I'm a makeup artist and what she did was impressive. There's nothing wrong with getting ready on a subway or the train. My romanticized version of women getting ready is doing makeup in a boudoir with glass of wine. Neither are wrong.
This interview has been condensed and edited.
If you buy something through our links, New York may earn an affiliate commission.