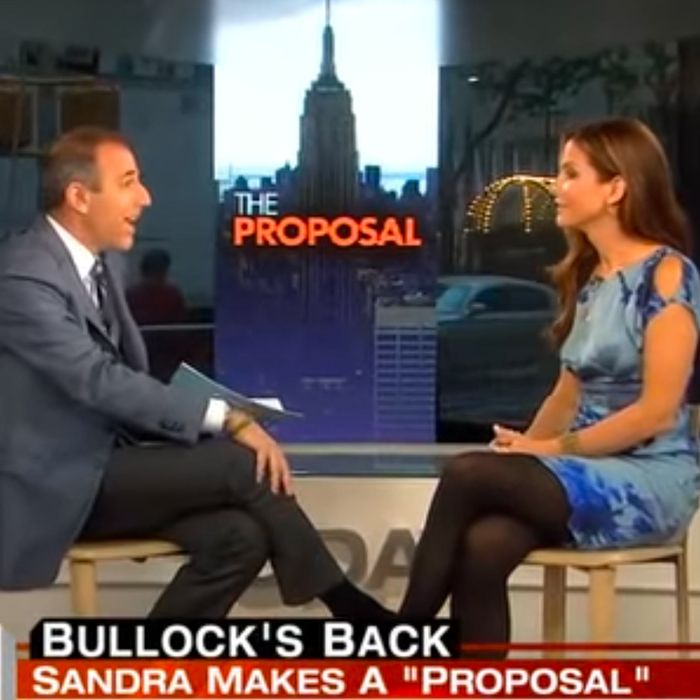 Matt Lauer and Sandra Bullock.
Since NBC announced on Wednesday that it was firing longtime Today show host Matt Lauer following allegations of sexual misconduct, some of Lauer's questionable sketches and interviews have begun to recirculate, including a 2009 interview with Sandra Bullock, in which Lauer fixates on the actress's nude scene in her film The Proposal.
"The major thing that's changed since you were here last? I have now seen you naked," Lauer says at the beginning of the interview.
"And I am so sorry about that," Bullock laughs. "Were you able to sleep afterwards?"
"It's now my screensaver," Lauer responds.
After debating whether or not Lauer was staring at Bullock's crotch, and more nudity-centered questions, Lauer concludes: "Well, I watched it last night, it's a lot of fun. Did I mention you have a nude scene?"
"Pretty much from the time you opened your mouth, yeah," Bullock answers.
Watch the entire, uncomfortable exchange below.