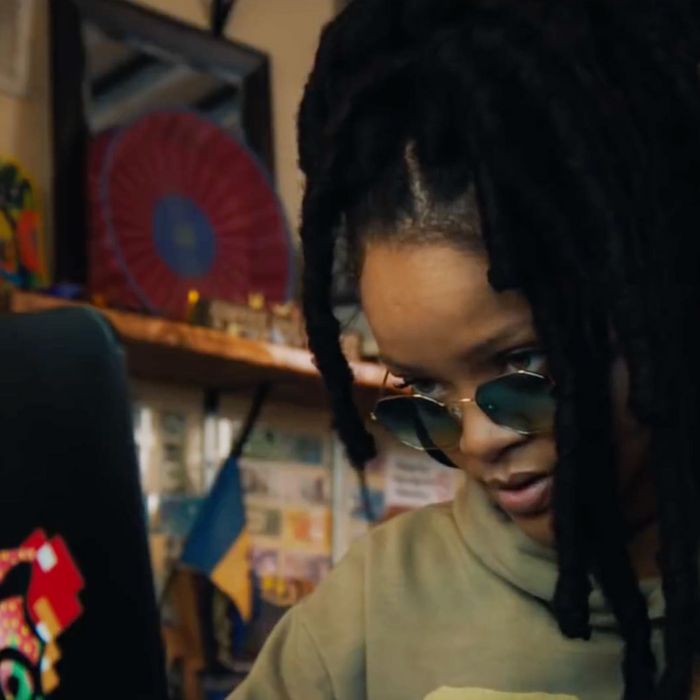 Photo: Warner Bros. Pictures
We've been waiting to find out what heist would be worthy of the A-List gang of female criminal masterminds assembled for the new Ocean's 8 movie, and now the first trailer has arrived to exceed all of our wildest expectations. This time it's not robbing a casino, like Ocean's Eleven, or stealing a Fabregé Egg (what were you thinking, Ocean's Twelve?), but the fashion world's greatest target: The Met Gala. And not just the Met Gala — a $150 billion diamond necklace worn by Anne Hathaway at the Met Gala (a 150 billion diamond hoodie would probably be more true-to-life, but we'll take what we can get).
Come for Rihanna as a dreadlocked hacker named Eight Ball robbing the event that she is literally hosting in 2018 (along with Amal Clooney, real-life wife of Danny Ocean — so meta!), stay for Sandra Bullock and Cate Blanchett as the crew leaders, as well as Sarah Paulson, Mindy Kaling, Awkwafina, a lot of impeccable outerwear, and of course, an Anna Wintour cameo. This is truly going to be the movie of our time.