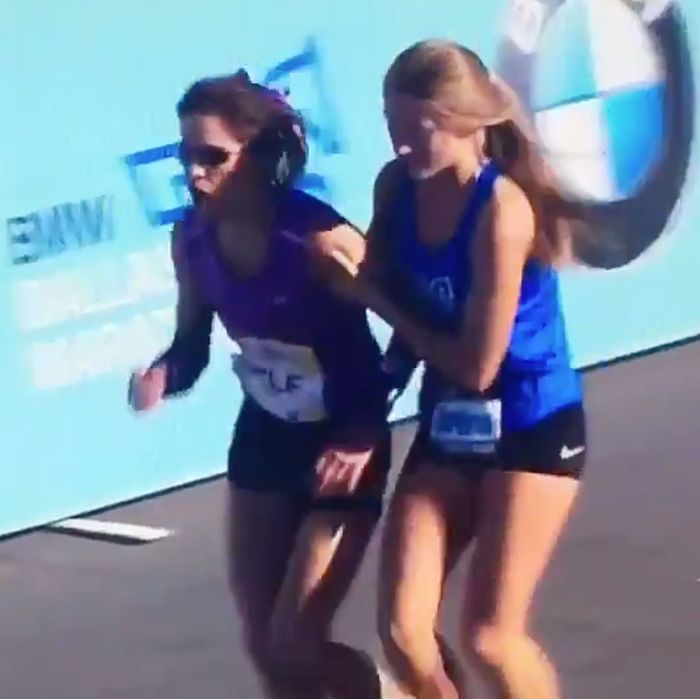 Chandler Self and Ariana Luterman.
Photo: Courtesy of Twitter/chrissadeghi
Marathons are basically just 26.2 miles in which a multitude of things can go wrong (not that anyone remembers, apparently). Take 32-year-old Chandler Self, who was in the lead at the BMW Dallas Marathon when she hit the wall about two and a half miles before the finish line.
Fortunately for her, 17-year-old Ariana Luterman was close by. Luterman, who was running a marathon relay, kept picking up Self as she collapsed and guided her all the way to the finish line for a win in the women's division.
"I'm not really sure what happened," Self told SportsDay. "My legs … they turned to Jell-O so much that every step I took, they were giving out from under me."
"The only thing I could think of to do was to pick her up so I picked her up," Luterman said. "No way was I gonna start sprinting and leave her there."
Self finished in 2:53:57 — watch video of the final moments, below: