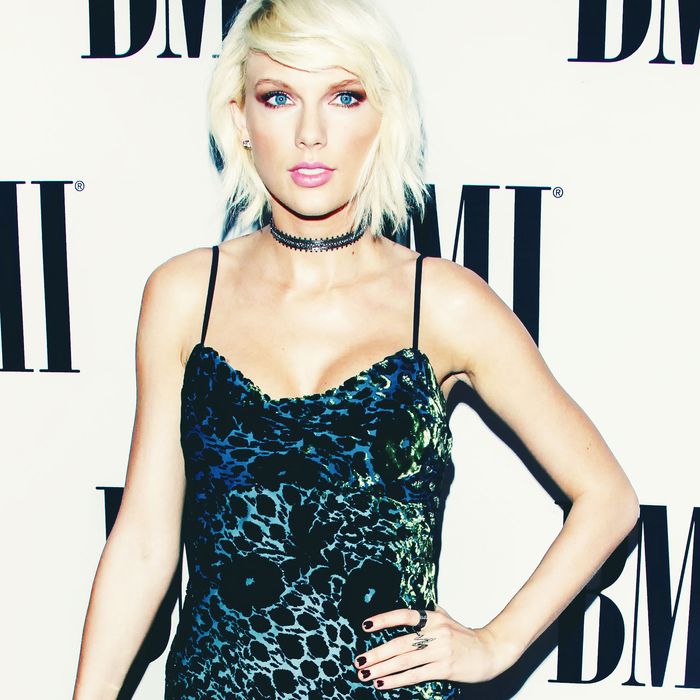 Taylor Swift.
Photo: Mark Davis/Getty Images
Ordinarily I would never write about Taylor Swift's boobs, but their recent behavior is too kooky to ignore. Last night, while Taylor Swift was filming a music video with Future in Miami, Taylor Swift's boobs did a dance all their own, leaping up, down, and away from each other with little regard for their owner or the laws of physics. Confused? Yes I am. Please immediately watch this TMZ footage of the video shoot to see what will keep me up at night for the next three weeks.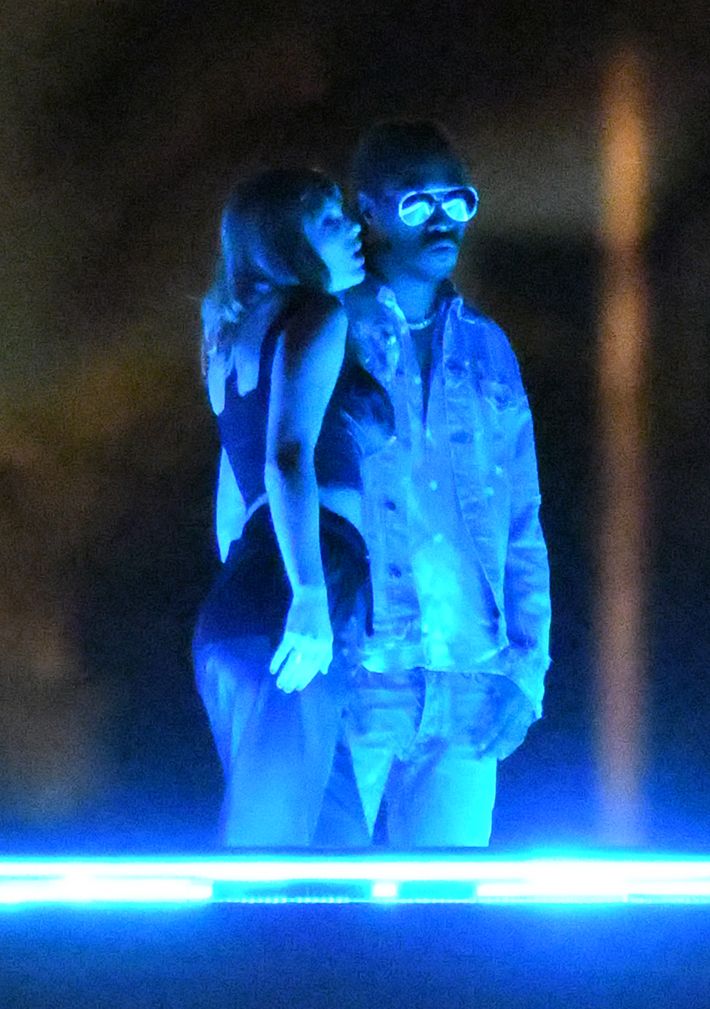 TMZ hypes the footage this way: "Taylor Swift's boobs look huge." But that statement does not even begin to describe what is actually going on in the video. Are Taylor Swift's boobs doing a joke? Did Taylor Swift hire them to be part of her dance crew and they are simply not getting the choreography? Why are they moving in eight different directions at once?
TMZ says that Swift wore "not one, but TWO tops with push-up technology" for the video shoot. I have only a rudimentary understanding of "push-up technology," but I have never seen it function like this before. If you know what Taylor Swift's boobs are up to, please get in touch.