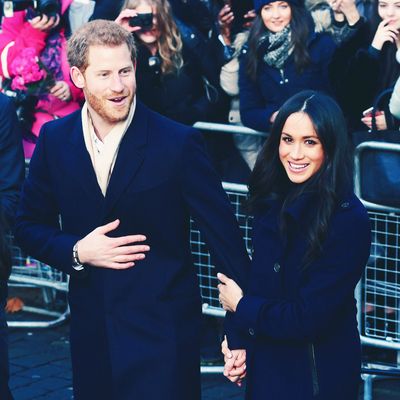 A ginger and Meghan Markle.
Photo: Karwai Tang/WireImage
Finally, someone's asking the tough questions. On Friday, when Prince Harry and Meghan Markle attended their first royal engagement together, crowds lined the streets of Nottingham to scream the couple's names, and ask Markle about Suits (which a lot of people watch, apparently.) But one onlooker was there for more than just the glad-handing and Suits stanning, he wanted to get to the truth about Harry and Meghan's relationship.
As Harry passed, the man (reportedly a red-head) shouted: "How does it feel being a ginger, with Meghan?"
"It's great, isn't it?" Harry answered, "Unbelievable."
Wow. If a wealthy, handsome royal can find love despite being a ginger, there may just be hope for the rest of us.