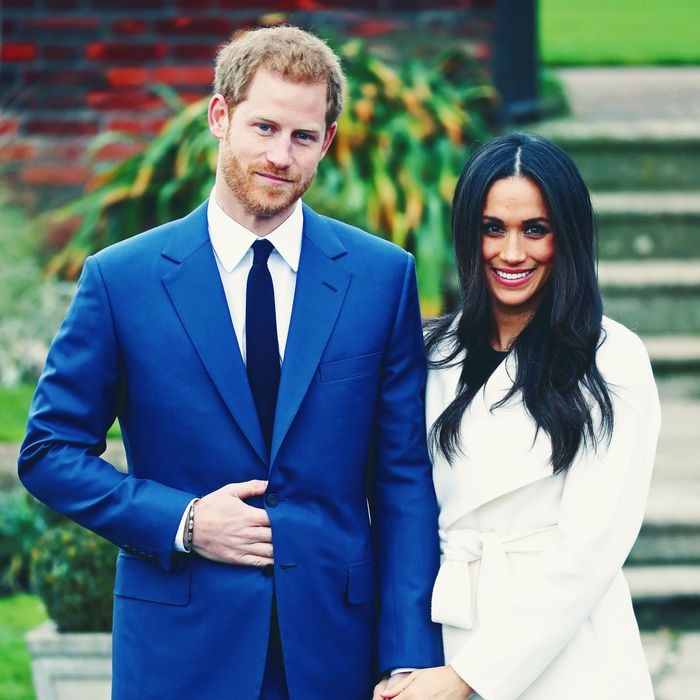 Photo: Chris Jackson/Getty Images
The most highly anticipated wedding of the new year has a date. Meghan Markle and Prince Harry will tie the knot on May 19, 2018. The couple previously announced that they would get married at St. George's Chapel in Windsor in May, but now we — their close, personal friends — have a date to save!
It's a Saturday, meaning you'll have a whole day off to watch the nuptials.
Markle, according to the BBC, will have to be baptized and confirmed in the Church of England before she gets married to Prince Harry at St. George's. Previous reports said the couple would get married on Memorial Day weekend, but this is the first date that has been approved (via tweet) from the official Kensington Palace account. A report in The Sun said they had chosen Saturday, May 26, for their wedding, a day that coincided with the holiday weekend.
The official Saturday, May 19, date is still a break in tradition for royal weddings, which are typically held at flashier locations (like Westminster Abbey) during the week. The wedding is now on the same day as the annual FA Cup Final, the world's oldest football (soccer) tournament, which Prince William would normally attend as FA president. Presumably, he'll miss it this year. And there may be one especially exciting guest of honor at the wedding, as Kate Middleton is reportedly due in April 2018.