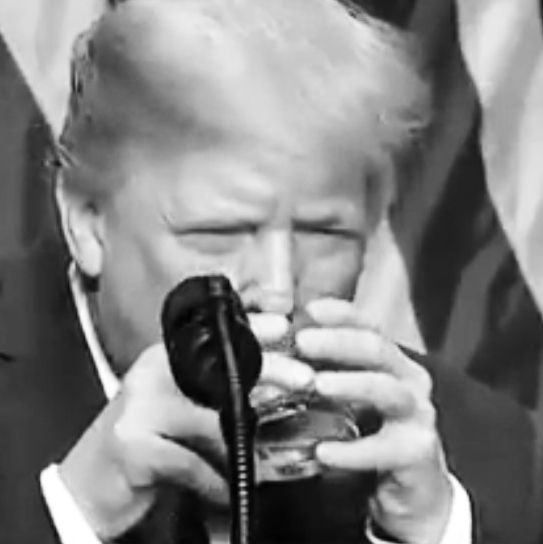 The thirstiest boy in the world.
On Monday afternoon, President Trump delivered a speech in which he outlined a new "America First" national security strategy — a daunting task which clearly left him parched, because a few minutes in, the president paused to lift a small glass to his mouth with both hands, and sip from it like a tiny, woodland creature lapping from a stream:
Despite having mocked Senator Marco Rubio for the water break he took during his 2013 response to the State of the Union, this is not the first time Trump has become overwhelmed by thirst during a speech. In November, while discussing the U.S. trade deficit, he paused to take an extremely natural swig of Fiji water:
Then, like today, Trump used both hands to lift the water to his mouth, much like another McDonald's-loving creature:
Anyway, here's to another successful address from our nation's leader. God bless the Unaishderdaish.