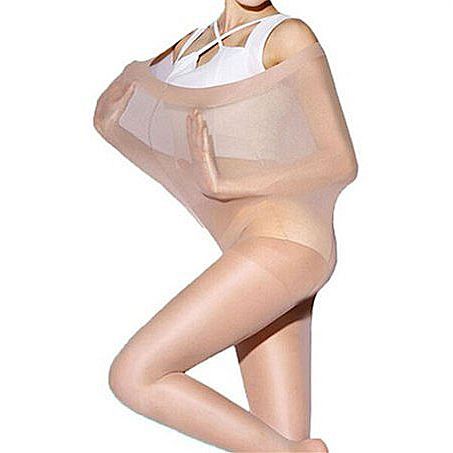 Wish.com plus size ultra elastic tights stockings.
Photo: Courtesy of Wish
One clothing company apparently laughed in the face of the body-positive soap bottle movement when it decided to advertise plus-size tights in the most body-negative way imaginable: by stretching them out over models' entire bodies to demonstrate their size.
As People notes, product images on wish.com (a company that sells Chinese-manufactured products to American customers) show thin models wearing the $2 plus-size tights. In one picture, a woman stretches out the tights over her hands; in another, the model is photographed with both of her legs in just one pantyhose leg. And of course, there's also an image of a model with the tights up to her eyes, looking out as if to say "peekaboo."
Maybe next time just have women they fit wear them the normal way?