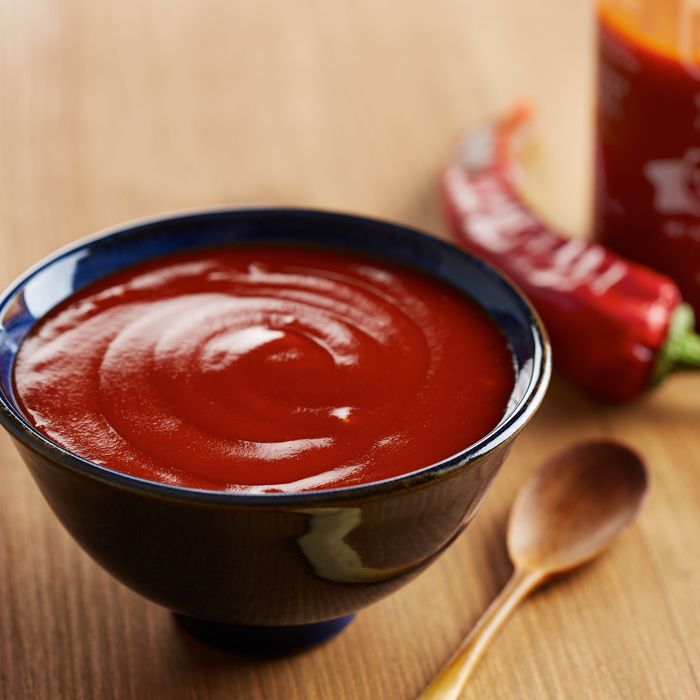 An adequate amount of sauce.
Photo: martiapunts/Getty Images/iStockphoto
Few things are more inspiring than stories about everyday heroes willing to take stands against injustice in their community. Like the Seattle woman who was asked to leave a pizza restaurant this week after she created a disturbance when she didn't get enough Sriracha sauce.
According to the Seattle Police Department Blotter, the local hero called 911 in the wee hours of Monday morning and complained that the restaurant's employees were "yelling at her and calling her names." When police arrived on the scene, they noticed the woman, her companion, and a third man struggling. The woman told police that after she and her friend left the restaurant, the 29-year-old man accosted them and threw a garbage can at them. It's unclear whether he was aware of the lack of Sriracha.
Next, according to the Blotter:
Restaurant staff asked officers to remove the 36-year-old woman as she had reportedly created a "disturbance inside when she did not receive what she believed to be an adequate amount of Sriracha sauce." The woman, officers wrote in their report, "kept bringing up" the sriracha issue as officers were attempting to investigate the incident. She also "attempted to divert [the] investigation from the assault to her irritation with the pizza parlor and her treatment" by an employee "with the tattoos on the face."
The 29-year-old was arrested for assault and later released, but as far as we know, nobody was arrested for failing to supply enough Sriracha.