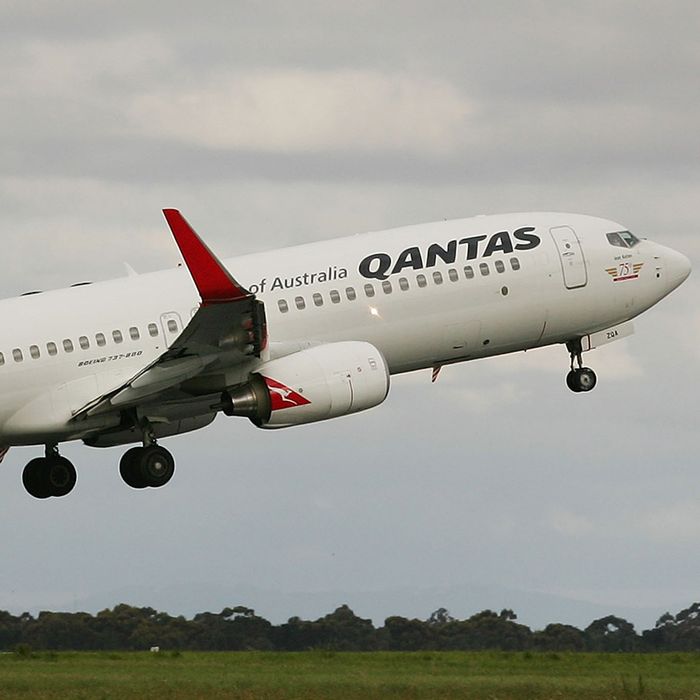 Photo: Scott Barbour/Getty Images
The war on UGGs, it seems, will never end. Late last week, musician Joanne Catherall of the band The Human League, was banned from Qantas Airline's business-class lounge in Melbourne Airport for wearing UGGs, The Independent reports.
Qantas maintains strict dress-code requirements for all of its luxe lounges, and according to airline policy, they forbid: "Thongs and bare feet, head-to-toe gym wear, beachwear (including board shorts), sleepwear (including UGG Boots and slippers), clothing featuring offensive images or slogans, revealing, unclean or torn clothing."
But Catherall, incensed, tweeted at the airline and argued that UGGs are not sleepwear, but are very commonly worn outdoors.
However, representatives at Qantas were unmoved and stood firmly by their UGG-free policy.
A Quantas spokesperson told The Independent: "Over the past couple of years we have had clear feedback from lounge members that they wanted these existing guidelines to be applied more rigorously."