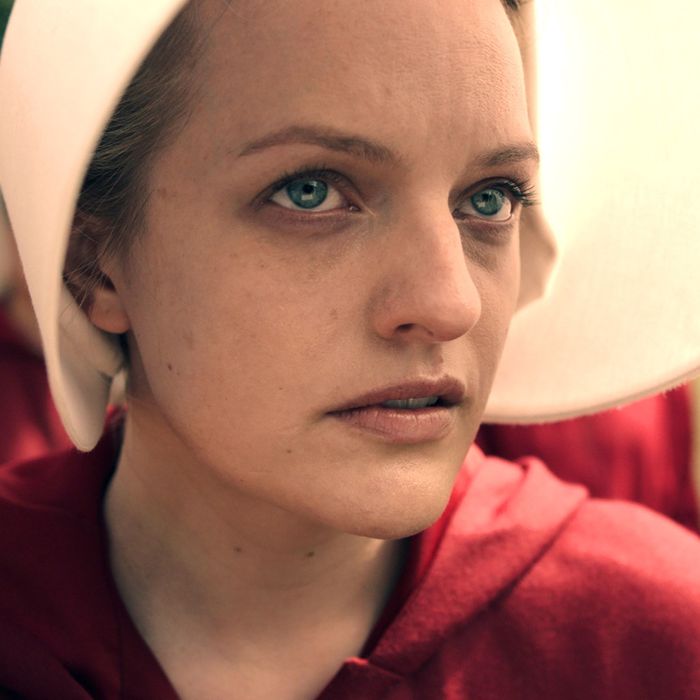 Elisabeth Moss in
The Handmaid's Tale.
Photo: Hulu
On Tuesday night, dozens of women in Fairhope, Alabama, put on bright red Margaret Atwood–inspired capes and bonnets and dressed up as handmaids to protest outside a campaign rally for Republican Senate candidate Roy Moore, news station WKRG reports.
(In Atwood's The Handmaid's Tale, women are kept for reproductive purposes and forced to dress in a uniform to designate their place in society.)
The women held signs that said, "We want a senator not a predator," and "Prey to end child molestation."
"I don't think someone like him is a true reflection of all the good people in Alabama," one woman told WKRG. "We want the world to know the women are telling the truth," another said.
The protesters reportedly tried to enter the campaign event but were turned away, and some were removed from the property.
These protests come as President Trump endorsed Moore this week, and the GOP reinstated its support for Moore. Former White House strategist Steve Bannon was also in Alabama on Tuesday to campaign for Moore.
Watch their protest below: