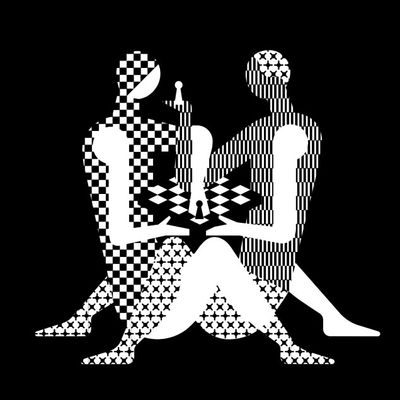 World Chess Championship logo.
Photo: WorldChess.com
While most of us ordinarily don't think of chess as a very sexy sport, new branding for the 2018 World Chess Championships in London could soon change all of our minds.
As SB Nation points out, World Chess's new logo features two chess people intertwined with their legs around each other and arms wrapped in a chess board — arguably the horniest depiction of chess in human history. Other branding for the championship series includes coffee cups with less-sexually intertwined chess people's hands holding chess pieces.
On their website, World Chess explains, "Key visual for the 2018 World Chess Championship is controversial and trendy, just like the host city." Who knew both chess and London were so sexy???