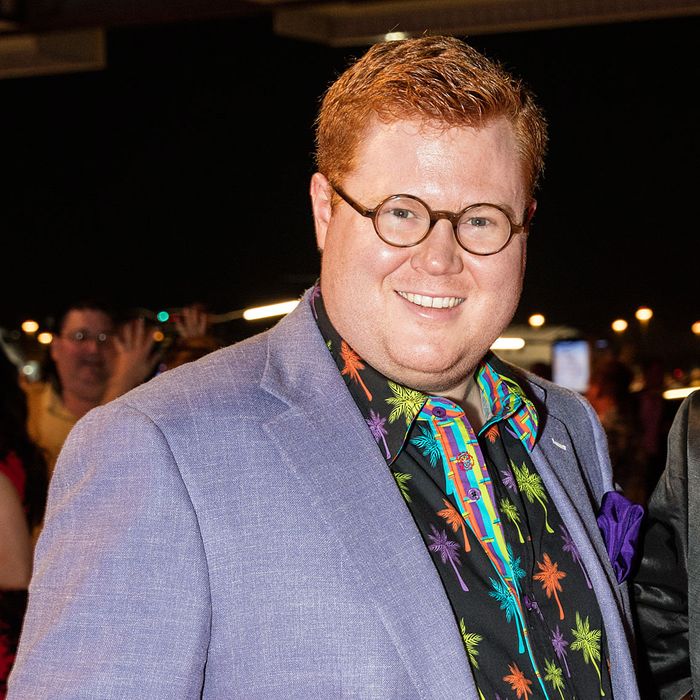 Wyatt Koch, wearing one of his own designs.
Photo: Nick Mele/Patrick McMullan via Getty Image
The news recently broke that Wyatt Koch — son of Bill Koch, of the conservative dark lord billionaire Kochs — is suing his ex-fiancée to get the custom engagement ring he gifted her back. Koch reportedly bought her the ring for $180,000 and now wants it returned, along with $15,000 in damages. But that is neither here nor there because what's emerged from this narrative is a far more fascinating bit of information: young Koch's true passion is designing shirts, and they are terrible beyond your wildest imagination.
Koch's brand, Wyatt Ingraham, sports the tagline "Be Bold™" — and he delivers. The shirts, with bright colors and busy patterns, are definitely what we'd call "bold." They're also what we'd call "seizure-inducing" and "oh God, why?" Take, for instance, the "Wall Street" design which retails for $79 on sale, features literal moneybags, and looks like something a cigar-chomping fat cat would wear on Casual Fridays.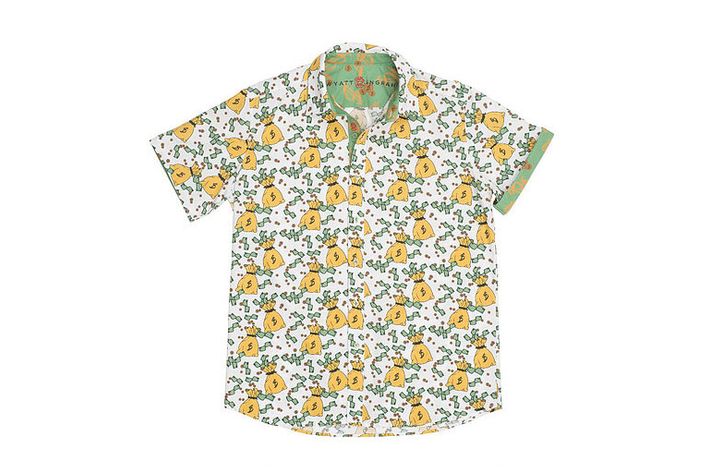 Koch models it himself in this incredible brand video, which has been making the rounds online. In it, he shares that his billionaire father once told him, a billionaire's son, "you can do whatever you want to in life, but just make sure you do it well and you do it with passion." Koch also expounds on what the "Be Bold™" philosophy entails. "Be bold means to me be authentic, be real, be yourself, be confident," he says. "And always be a gentleman, but still have that tenacity that no one can take away from you." In other words: Live Mas.
He also shares an exclusive glimpse of l'artiste at work.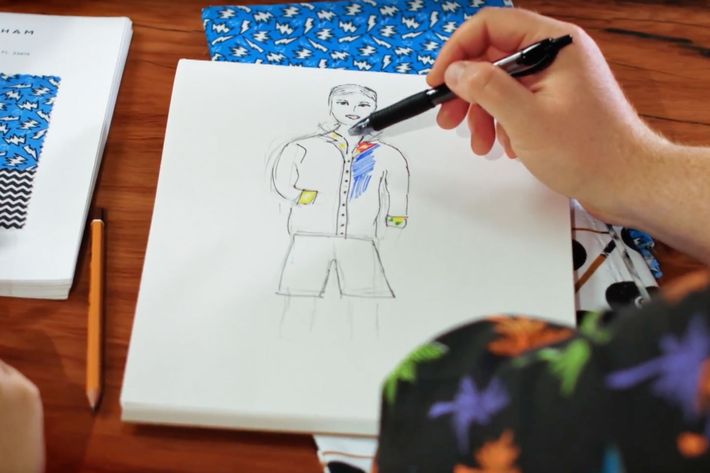 It's certainly not the worst thing a Koch has ever done, but it's up there.