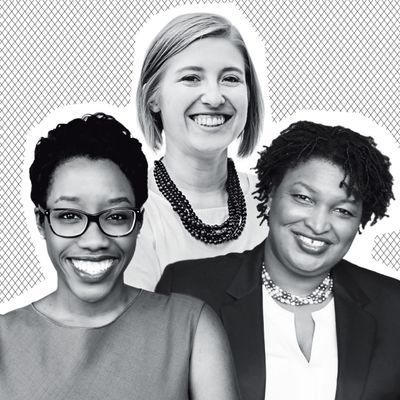 From left: Illinois House candidate Lauren Underwood, New Jersey House candidate Lindsay Brown, and Georgia gubernatorial candidate Stacey Abrams.
Photo: Photo of Lindsay Brown by: Jackie Pastore
As Rebecca Traister writes in her New York cover story, a record number of women are seeking political office for the first time in 2018, and their effect on the political system could rival that of the tea party. From a pro-choice millennial Republican running for a New Jersey House seat to a Georgia General Assembly member who hopes to be the nation's first black woman elected governor, here are ten of them that you'll likely hear much more about this year.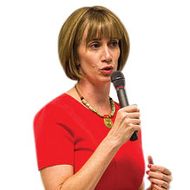 Running for: U.S. House
State: Texas
Party: Democrat
A journalist and founder of the political group Daily Action, Moser became briefly internet-famous as the mother of the toddler who threw a tantrum on the floor of Obama's office. She's gotten loads of national attention for her race to replace nine-term incumbent John Culberson in a district that's been red since the 1960s — but some major groups, like EMILY's List, are backing one of her primary challengers, Houston lawyer Lizzie Fletcher.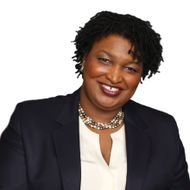 Running for: Governor
State: Georgia
Party: Democrat
A tax lawyer, romance novelist, and former minority leader in the Georgia General Assembly, Abrams has spent years registering new voters in her state. She's campaigning in 2018 to become the first black woman elected governor in the U.S., but she has a formidable primary opponent in fellow state rep Stacey Evans. The race has the potential to divide the energized grassroots organizers who coalesced around Jon Ossoff in his close race last summer.
Running for: U.S. House
State: New Jersey
Party: Republican
Calling herself a "qualified millennial woman running a progressive campaign," the 29-year-old is challenging Republican five-term incumbent Leonard Lance in the primary … from the left. Brown — who is pro-choice, pro single-payer health plan, and anti Trump's tax bill — changed her party affiliation to vote against Trump in the primary and has been open about her strategy of running as a Republican in a gerrymandered red district.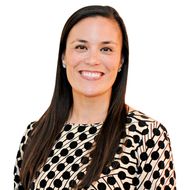 Running for: U.S. House
State: Texas
Party: Democrat
The gay Iraq War Air Force veteran is running in a competitive primary to take on Republican incumbent Will Hurd, about whom she recently told Time magazine, "I'm sure a lot of people are saying, 'Look, I can do at least as shitty of a job as that guy.' " In a state that many hope is moving closer to blue every day, she's been endorsed by EMILY's List, Wendy Davis, and Khizr Khan.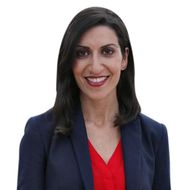 Running for: U.S. House
State: Michigan
Party: Democrat
The 34-year-old worked at the Department of Homeland Security under Obama, and more recently was the first director of Detroit's Office of Immigrant Affairs; she hopes to fill an open seat that's been occupied by Republican Dave Trott. In the primary, she's facing another Obama-ite, Haley Stevens, 34, who served as chief of staff of the task force that oversaw the auto-industry bailout.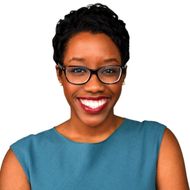 Running for: U.S. House
State: Illinois
Party: Democrat
A registered nurse with a pre-existing heart condition, Underwood wants to unseat incumbent Republican Randy Hultgren, who voted to repeal Obamacare. Before she can get to Hultgren, she has to get through the Dem primary, in which the 31-year-old African American squares off against six white dudes.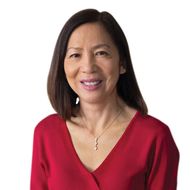 Running for: U.S. House
State: California
Party: Democrat
Left at a Saigon orphanage just before the fall of the city in 1975, Tran came to the U.S. at age 9. She and her family became migrant farmworkers before she worked as a janitor and put herself through Harvard. Now a pediatrician running to replace Republican Ed Royce, Tran has drawn national media attention — and support from 314 Action, a PAC dedicated to electing scientists.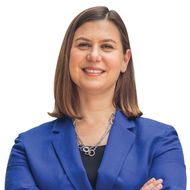 Running for: U.S. House
State: Michigan
Party: Democrat
Republican rep Mike Bishop was recently reported to have an unusual sexual-harassment policy at his D.C. office: Any complaint has to be registered within 48 hours. He's being challenged by ex–Pentagon official Slotkin, a former CIA Middle East expert who served three tours in Iraq. She outraised Bishop by nearly $100,000 this past fall.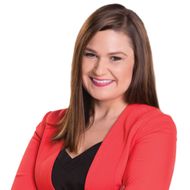 Running for: U.S. House
State: Iowa
Party: Democrat
Elected to Iowa's State House of Representatives at 25, the first-generation college grad was raised by union parents; as an adult, she's become an advocate for paid family leave and affordable child care. She's trying to take the seat of two-term incumbent and tea-partier Rod Blum — and is another of the 18 candidates who've earned the DCCC's "Red to Blue" designation.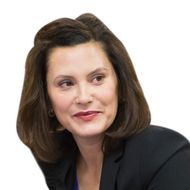 Running for: Governor
State: Michigan
Party: Democrat
During a 2013 legislative fight over requiring women to purchase separate insurance to cover abortion, the then–state senator gave a speech describing being sexually assaulted 20 years earlier, and argued that the GOP was effectively proposing that women buy "rape insurance." She's hoping to follow in the footsteps of Michigan's Jennifer Granholm — one of only 39 women to serve as governor in U.S. ever.
*This article appears in the January 22, 2018, issue of New York Magazine.