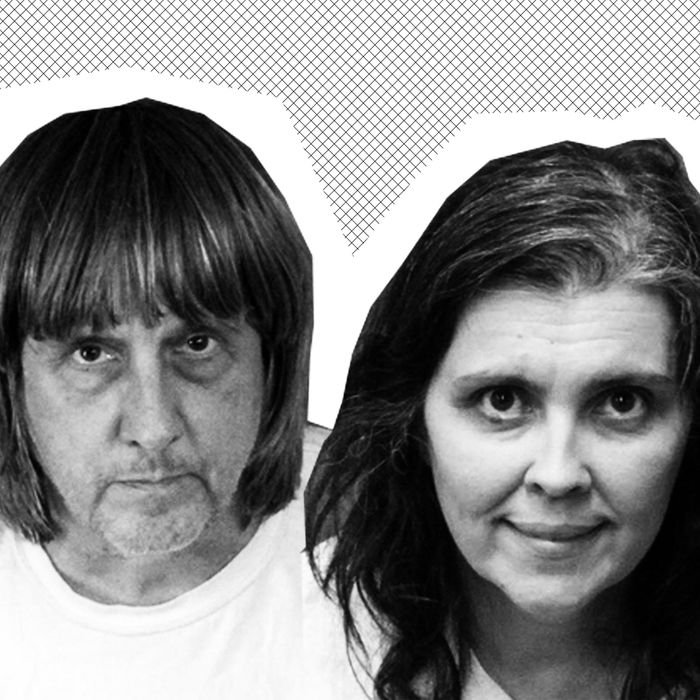 On Sunday, police discovered a horrifying scene in a Perris, California, home: 13 severely neglected and malnourished siblings from the ages of 2 to 29, some of them shackled to their beds. Their parents, 57-year-old David Allen Turpin and 49-year-old Louise Anna Turpin, were arrested under suspicion of torture and child endangerment and are each being held on a $9 million bail.
Here's what we know about the case so far.
How did police find out about the situation in the Turpin home in the first place?
Per a sheriff's report, one of the daughters, aged 17, somehow managed to escape with a cell phone and call 911 to describe her and her siblings' ordeal. When they met her, she was so small and emaciated that they thought she was only 10 years old.
What did they find when they arrived?
They found "several children shackled to their beds with chains and padlocks in dark and foul-smelling surroundings." (The parents were "unable to immediately provide a logical reason why their children were restrained in that manner.") Police thought all of them were children and were "shocked" when they learned that seven of the siblings were from 18 to 29 years old. The youngest was only 2 years old.
Where are the siblings now?
They were interviewed by the police, given food and drinks, and now they're all in the hospital — the seven adults are at the Corona Regional Medical Center and the six children are at the Riverside University Hospital System.
What do we know about the parents, David and Louise Turpin?
Per the Los Angeles Times, Louise was a homemaker and David once worked as an engineer for Northrop Grumman and at Lockheed Martin but filed for bankruptcy twice — the latest time in 2011. He's also listed as the principal of "Sandcastle Day School," a private school at their home address that records show only had six students enrolled. Public entries on their joint Facebook page are filled with smiling family photos, some taken at Disneyland, and usually with their children all wearing matching outfits.
What are neighbors and family members saying?
David's parents, James and Betty Turpin, told ABC News that while they haven't seen their son, daughter-in-law, and grandchildren in about five years — they were "surprised and shocked" by the allegations. They added that "God called on" David and Louise to have so many children and that the children received "very strict homeschooling." This reportedly included trying to memorize the entire Bible.
Neighbors who spoke to the L.A. Times said they found the family "weird." "I thought the kids were home-schooled," said across-the-street neighbor Kimberley Milligan. "You know something is off, but you don't want to think bad of people."