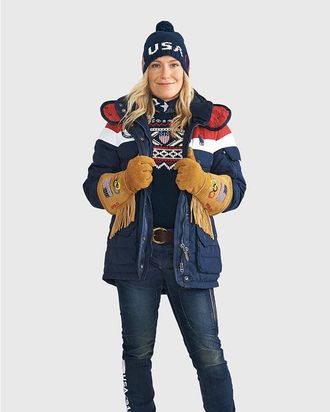 Team USA's Olympic uniform.
Photo: Courtesy of Ralph Lauren
In just over two weeks, Team USA athletes will be marching in the 2018 Winter Olympics opening ceremony parade, alongside their fellow cold-weather athletes from across the world. But how will you be able to notice the Team USA members in the crowd, you ask? Why, by all the fringe on their official Ralph Lauren gloves, of course!
Not only will American competitors be donning typical red, white, and blue parkas and very USA-esque winter hats and sweaters, but this year, their official uniform also includes fringed brown suede explorer mitts that scream, "dishwashing gloves, but make it USA."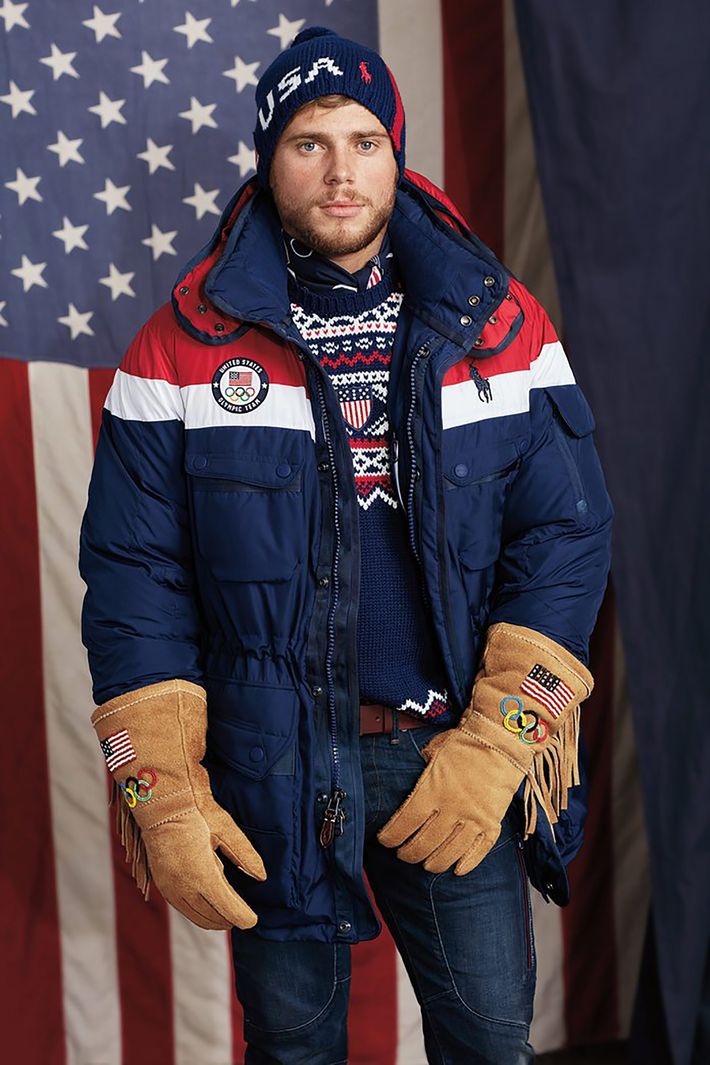 David Lauren, chief innovation officer for Ralph Lauren, explained in a statement that the look combines "fashion and function." The outfit was also apparently designed to keep athletes warm with streamlined heat technology. "The uniform celebrates the American spirit, with iconic pieces updated with modern details and technical fabrications," Lauren added.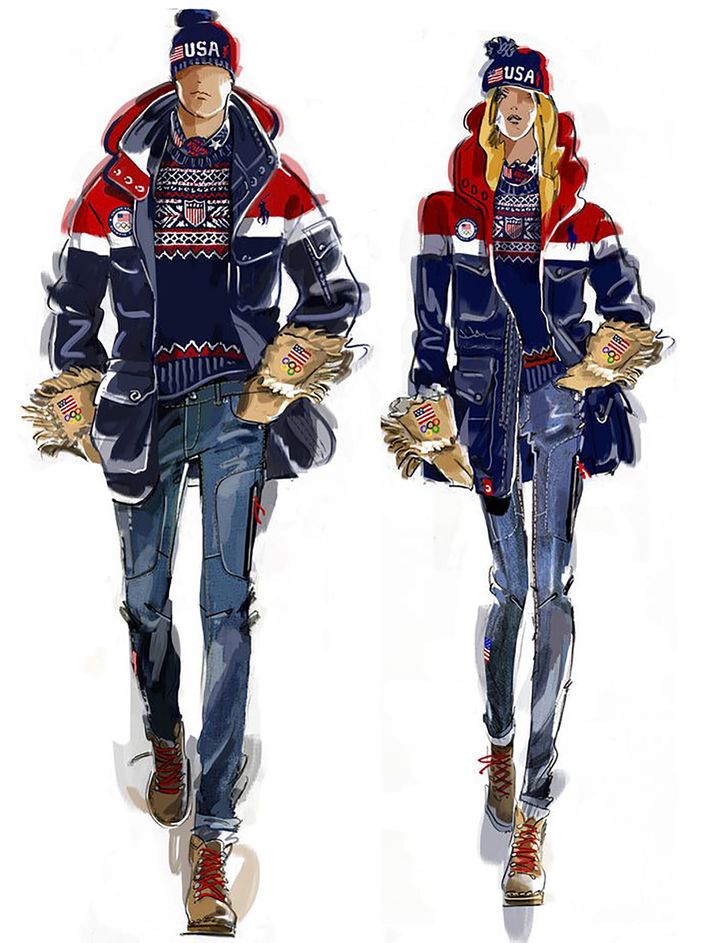 How sporty!