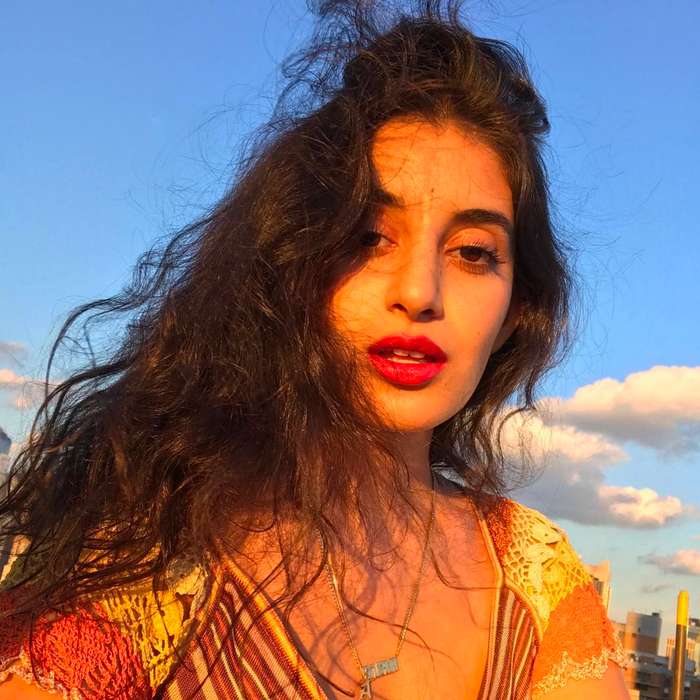 Do you ever see someone on Instagram and think "Why is your skin so good?" We do, so we started asking. Welcome to Why Is Your Skin So Good, a new series.
Anaa Nadim Saber has a complicated job title (athleisure columnist at Who What Wear, concept editor at The TOBE Report, and founder of the blog Our Second Skin) but a simple skin-care routine. Below, she details her favorite products for feeling fresh, awake, and moisturized in the morning.
"I use the Rose Cleansing Foam by Fresh. This washes off any makeup or dirt that wasn't removed the night before. It feels really fresh and it smells great."
"This is super hydrating. It smells like heaven and it feels like heaven. It gives me a little glow on days when I don't want to wear too much makeup."
"I usually use this at night and sometimes in the morning when I feel like I have bags and didn't get enough sleep."
"I get a lot of freckles, so I put a little bit of the Glossier sunscreen on. For extra protection, I always get my neck."
"This adds extra moisture since my skin has been dry."
If you buy something through our links, New York may earn an affiliate commission.