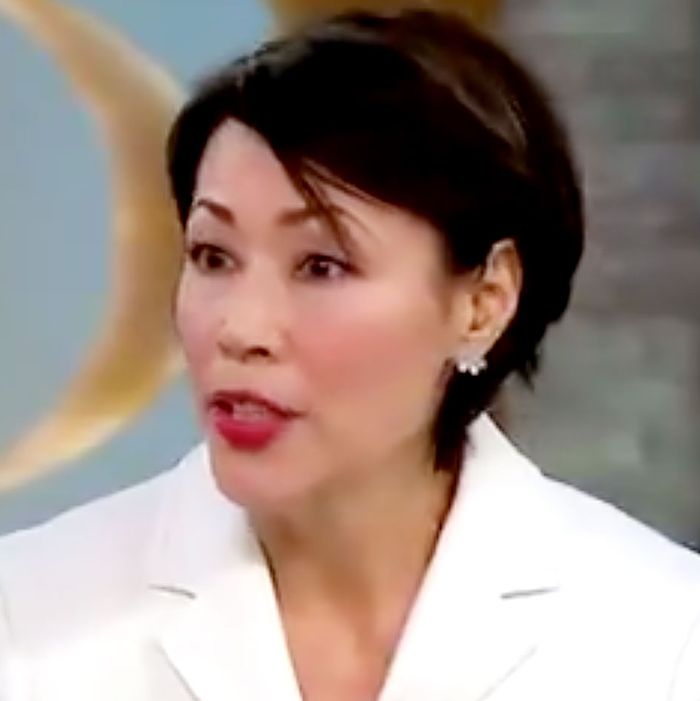 Ann Curry on
CBS This Morning
.
Photo: Courtesy of CBS This Morning
In a Wednesday interview with CBS This Morning, former Today co-host Ann Curry opened up about the sexual harassment she has endured throughout her career. She also revealed that such behavior was "pervasive" at NBC — and that she "wasn't surprised" to learn about the allegations against Matt Lauer.
Curry told CBS This Morning, "I can say that I would be surprised if many women did not understand that there was a climate of verbal harassment that existed. I think it would be surprising if someone said that they didn't see that."
When asked whether she was saying verbal sexual harassment was pervasive at NBC while she worked there, Curry then replied, "I don't want to cause more pain but you're asking me a very direct question. I'm an honest person. I want to tell you that it was. Yes. Period."
Curry previously co-hosted the Today show with Lauer, but was fired from the role after just one year. It's been widely speculated that Lauer played a major role in pushing her out of the network. In the interview, Curry touched on feeling "publicly humiliated" during that time, but added that she wasn't "surprised" by the allegations against Lauer. She said she's also been harassed during her career.
"I don't know a single woman who has not endured some form of sexual harassment and many women have endured workplace sexual harassment," Curry said. "It's happened to me in multiple jobs. It is a way of sidelining women."