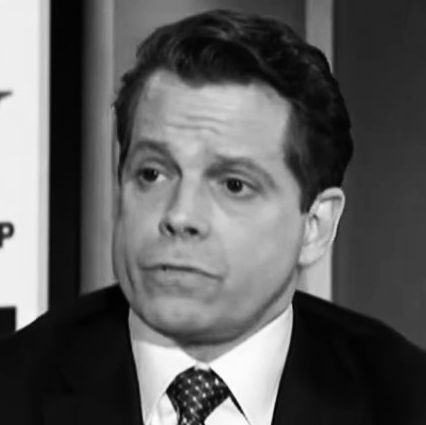 The Mooch is back, baby! For now, anyway. The pint-sized former White House communications director has been making the political talk show rounds to talk about Michael Wolff's upcoming book Fire and Fury: Inside the Trump White House. In addition to defending his former employer, Scaramucci has had to answer for some of his more, uh … colorful past statements. Like on Thursday, when MSNBC anchor Stephanie Ruhle asked him about a comment he made back in July about former presidential adviser Steve Bannon.
"You said six months ago, you said you think that Steve Bannon tries to suck his own penis, and now you're saying he should get on board, get on the team?" Ruhle asked.
"Let's talk about that because you want to bring that up. This is MSNBC, my favorite network," Scaramucci answered sarcastically, before failing to provide any further comment about Steve Bannon's attempts at auto-fellatio.
As a reminder, Scaramucci told the New Yorker's Ryan Lizza: "I'm not Steve Bannon, I'm not trying to suck my own cock. I'm not trying to build my own brand off the fucking strength of the president. I'm here to serve the country."
While Scaramucci may not have had anything more to say about the issue, on Wednesday, First Boy Donald Trump Jr. tweeted his support for Scaramucci's July comments, saying "Minus the foul language, The Mooch pretty much nailed it."
Amazingly, this was not the most awkward penis-themed interaction Scaramucci had on Thursday. Earlier, he had this tremendously unfortunate exchange with CNN's Chris Cuomo.